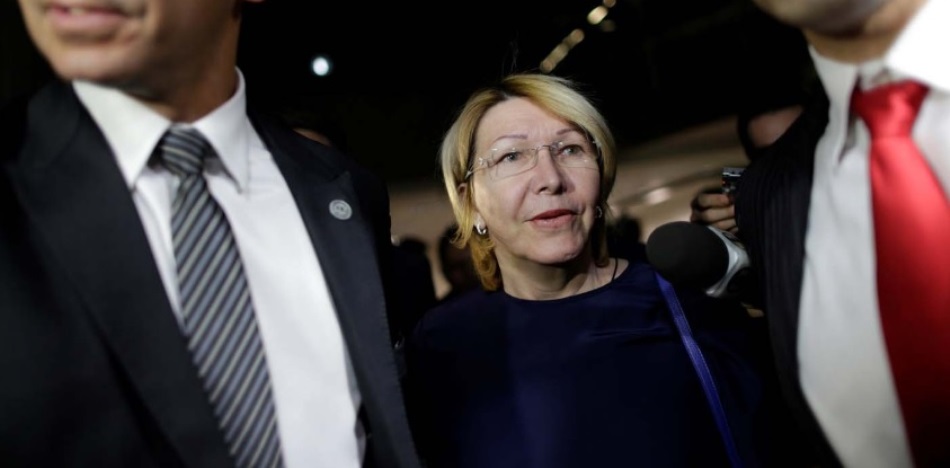 The legitimate attorney general of Venezuela, Luisa Ortega, who fled after the persecution of the regime of Nicholas Maduro, arrived in Brazil to participate in a summit of corruption prosecutors; there she revealed information about Venezuelan corruption, specifically commenting on Brazilian construction giant Odebrecht's corrupting influence in the Andean country, and its relationship with the socialist government.
At a press conference from Brasilia, Ortega said she has solid and convincing evidence that would implicate the current president of Venezuela.
She announced that she will provide evidence to the Mexican government regarding a company that allegedly belongs to Nicolás Maduro, which is involved in corruption tied to the distribution of the Maduro regime's CLAPS food bags: basic food staples that are distributed to Venezuelans under the auspices of the government.
"I have evidence that links Maduro to cases of corruption with Odebrecht" she added.
She also said that she has authentic copies of documentation that involves Chavistas Diosdado Cabello and Jorge Rodríguez in the Odebrecht saga, noting that:
"Diosdado Cabello received USD $100 million through a company that is intimately linked with Odebrecht corruption…it is a Spanish company whose owners are his cousins."
She claims to have documents and written statements "so strong" that they could change the course of what happens in Venezuela.
The prosecutor, who recently fled Venezuela by boat and plane, also indicated that the ombudsman appointed by the regime, Tarek William Saab, has six files for corruption related to embezzlement at the state oil company PDVSA.
"They may have destroyed the records, but the verified copies are in my possession," said Ortega Díaz.
Ortega was expected to participate in a videoconference in Mexico last Friday that included details of "the cooperation, financial extent of the corruption, and a list of individuals that were enriched [with the Odebrecht scheme], and that investigation involves Maduro and his inner circle."
For their part, the prosecutors present at the gathering expressed strong support for Ortega.
"We recognize you as the Attorney General of Venezuela…we are with you, Luisa, her in Paraguay, and in all the public ministries of the region because we believe that [your situation] is a blow to democracy and the rule of law," said the representative of Paraguay, Javier Díaz Verón.
She also received strong moral support from Argentine prosecutor Alejandra Gils Carbó, who noted that verbal and physical violence against Ortega, had led to her current status as a political exile.
Source: CNN