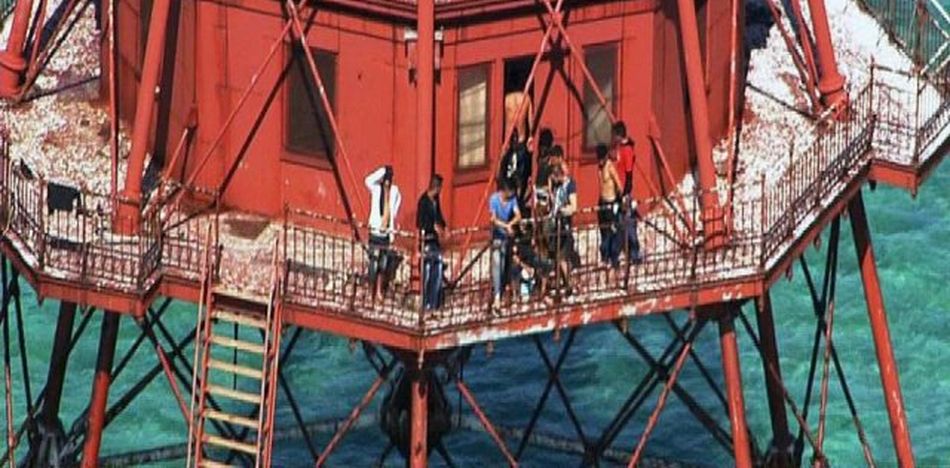 EspañolAfter several trials and months of waiting, the Australian government has confirmed it will welcome a party of Cubans who escaped to the US but got stuck on a lighthouse.
Cubans that took refuge in the American Shoal lighthouse off of the Florida Keys to avoid capture by the Coast Guard or return to Cuba will now be relocated to the city of Brisbane, Australia.
"We are all going to be resettled in Australia," said Alexander Vergara, one of the refugees. "We are very happy because we have an opportunity to restart our lives and work hard."
The refugees were evaluated by officials in the Australian government, who decided they met the criteria for humanitarian and refugee visas following rigorous health, character, and security checks, according to a spokesman with the Ministry of Australian Immigration.
Details of the agreement between the US and Australia have not been made public, but Cubanet reported Australia pledged to welcome some 30 people from several Latin American countries considered "vulnerable."
"The very fact that they were not deported to Cuba was a victory for the team of lawyers who carried out this work for free," said Ramón Saúl Sánchez, a longtime exile who is now helping other immigrants.
A year ago, the rafters took refuge near the Florida Keys and surrendered to the Democracy Movement led by Ramón Saúl Sánchez, who led their defense by proving that the lighthouse in which they were staying was American territory and thus granted immediate refuge via the Wet Foot Dry Foot policy.
Though a judge ruled that the Cubans were to be returned to the island, the Coast Guard was able to demonstrate that they truly had a well-founded fear of persecution. They were transferred to the Guantanamo Naval Base, where they remained until an agreement was made with Australia.
Sources: Cubanet; El Nuevo Herald; Cibercuba.