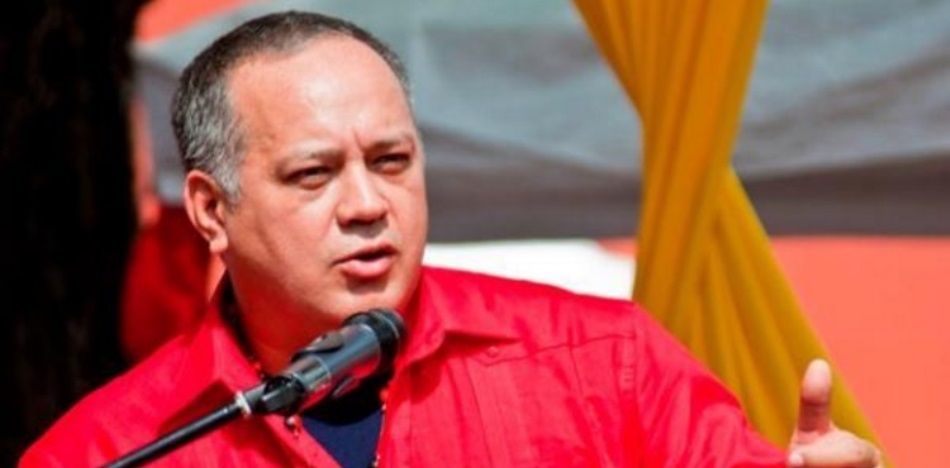 EspañolNicolás Maduro's right-hand man in the Venezuelan dictatorship, Diosdado Cabello, has lost a lawsuit in the United States against the Wall Street Journal.
Cabello sued WSJ for alleged defamation after the newspaper published a report claiming he was being investigated for drug trafficking in the United States.
"The plaintiff has not established a case for slander and his claim is rejected," Judge Katherine B. Forrest said upon closing the case.
Cabello set out to prove that it is false that US prosecutors are investigating him over links with drug trafficking
Cabello filed the lawsuit in May 2016, claiming that the WSJ article "caused and continues to cause enormous damage" to his "reputation and good name."
Because Cabello has already modified his claim twice and has not requested an opportunity for additional amendments, the court refused to give the plaintiff the opportunity to amend his claim.
Cabello took legal action after the publication of a report entitled: "Venezuelan officials suspected of turning the country into a global cocaine center," published on May 18, 2015. It was written by José de Córdoba and Juan Forero, who claim that Cabello "is being investigated for drug trafficking" and the alleged leader of the Suns cartel.
The text quoted a "dozen sources close to the case," adding that "an elite unit of the United States Drug Enforcement Agency (DEA) and prosecutors in New York and Miami" were gathering evidence provided by cocaine extractors, informants who were close to high Venezuelan officials and deserters of the army.
The investigation reportedly focused on Cabello, about whom there is "extensive evidence to justify that he is not just a high ranking member, but the actual leader of the cartel," according to a US Justice Department source quoted by the WSJ.
The story came out after the Spanish newspaper ABC reported a similar story in January 2015, outlining statements by former chief of escorts, Leamsy Salazar.
The note was reproduced by various media outlets around the world, including Venezuela's TalCual, La Patilla, and El Nacional. Cabello has filed lawsuits against 22 members of the three newspapers.
Sources: Diario Las Américas; Tal Cual