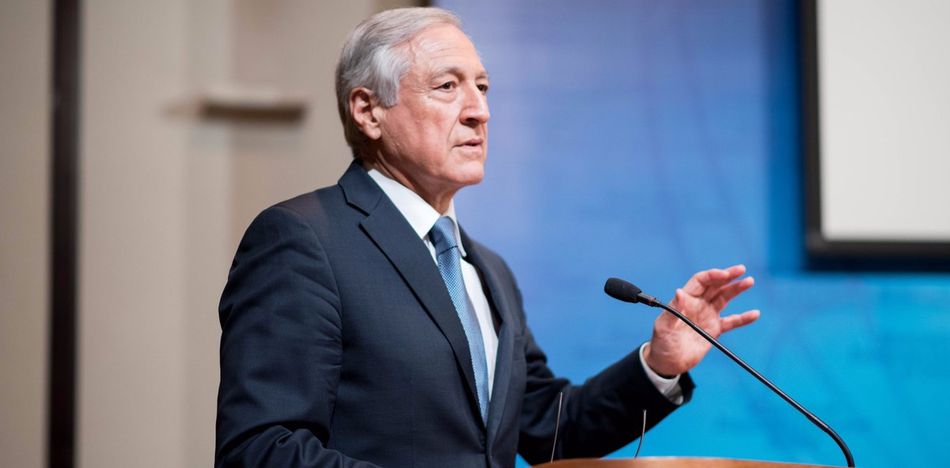 Chile's Foreign Minister Heraldo Muñoz has rejected the US request to break diplomatic relations with North Korea.
"We have no plans to cut off diplomatic relations with North Korea," Muñoz said, following the US request as a retaliatory measure for the country's nuclear program.
"We respect the request of the United States, but Chile maintains relations. They are distant relations with North Korea because we have strictly applied all the sanctions that have been decreed by the UN Security Council, there is no ambassador of ours in Pyongyang, there is no North Korean ambassador in Chile, but we do maintain relations…what would be described as a low-level relationship, but we have no plans to cut off diplomatic relations with North Korea entirely," the minister said.
Muñoz also explained that during the meeting with US Vice President Mike Pence they discussed both points of agreements and points of contention, "as is often the case when frankly discussing international affairs," he said.
On the other hand, the Chilean chancellor noted that his country "will take note of a point raised by Vice President Pence" with regard to the idea that Chile classifies its wines as "luxury" so that they can not be exported to or sold in North Korean, where the Kim Jong-un regime maintains tight control over the economy.
However, Muñoz stressed that "sanctions are adopted when they are within the framework of the Security Council, so we note the agreements and the differences that we have with a country that is very important for Chile, and with whom we have had a strategic relationship for decades. He further added that, "one could observe that the United States exports USD $11.2 billion to Venezuela and we are not asking them to suspend exports to that country."
"Each country is sovereign to make the decisions it deems appropriate, but on the other hand we have agreed to continue to talk, not only bilaterally, but also with other Latin American countries, in order to further better coordination," he concluded.
Sources: T13, Emol, Cooperativa