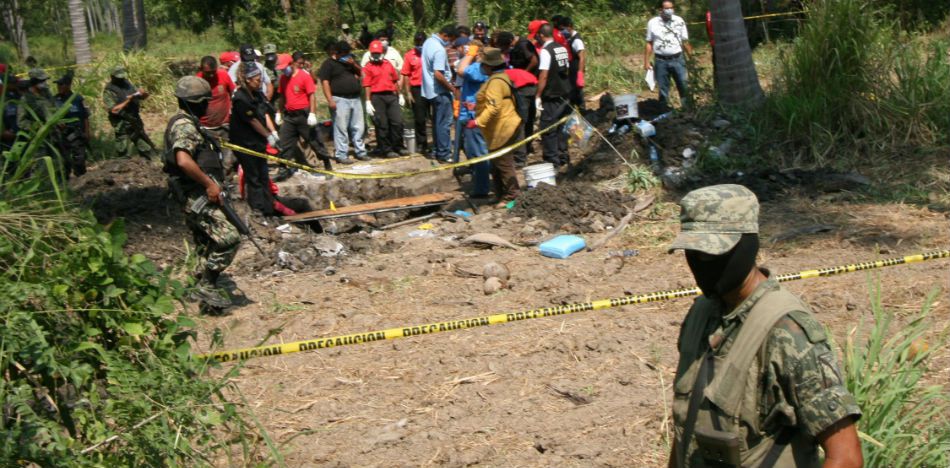 EspañolA recent discovery of 150 bones in a shallow grave in Tijuana, Mexico has caused outcry among activists and residents in the area.
Fernando Oceguera Flores, President of the United Association for Missing Persons in Baja California, said officials have been unable to establish how many bodies correspond to the discovered remains, which include femurs, skulls, arms and teeth, among other things. The remains will be DNA tested, Oseguera said.
The makeshift grave was found thanks to information obtained from someone authorities arrested several months ago, and which contributed to a joint operation between the Attorney General's Office, gendarmerie, federal police and other organized crime units.
Federal police are reportedly in the process of cleaning the area and extracting all of the remains there.
Federal authorities have "all the willingness in the world" to carry out the operation as well as corresponding investigations into who the victims were, Oseguera said.
Unfortunately, the discovery wasn't the only of its kind that officials made this week. In the state of Jalisco, two bodies were found dismembered next to two other intact ones. They were reportedly found in black plastic bags on the side of a road that links the cities of Guadalajara and Barra de Navidad.
A human head of a man between 20 and 25 years old was discovered there as well, though the identity of the person has not yet been determined, officials said.