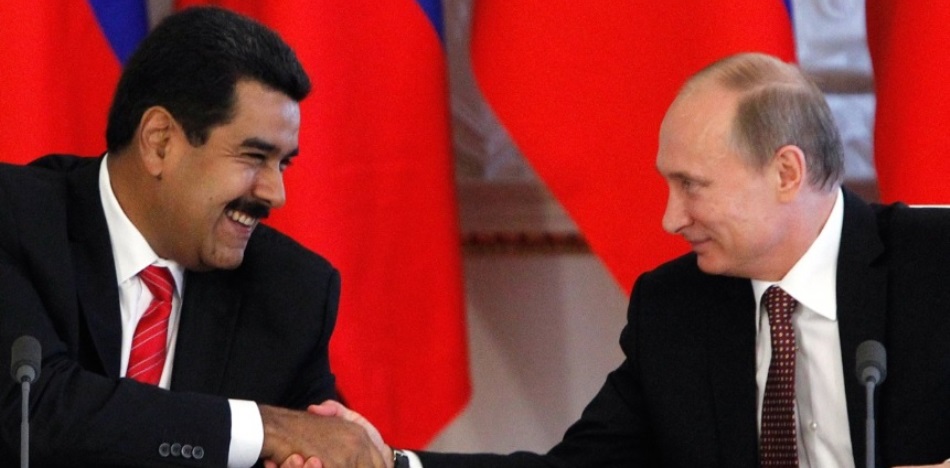 Russian opposition leader Alexei Navalni has taken Vladimir Putin to task for financing Nicolas Maduro's brutal regime; he has assured that the Kremlin will not recover the USD $8.8 billion granted in credits to Caracas.
"Whatever they say, everyone understands that it's all about money poured down the drain into the Maduro regime," Navalni wrote in his blog.
"Financial audits have officially revealed that these credits has already generated losses of 54 billion rubles USD $905 million]," said the opposition leader.
And last week, the Russian state oil giant Rosneft, transferred to Venezuela six billion dollars in advances for Venezuelan oil supplies.
Russian aid to Venezuela is not limited to loans and cash advances. Russian authorities have also announced the first shipment of 30,500 tons of wheat to Venezuela from the port of Novorossiysk in southern Russia. Despite the abundance of fertile agricultural land in Venzuela, decades of socialist mismanagement have led to a situation where the Caribbean nation must import the vast majority of its food.
It is the first time that Russia has exported wheat to the Latin American country, which traditionally purchases this agricultural staple from the United States or Canada.
It should also be noted that in December 2016 it was discovered that Nicolás Maduro regime secretly mortgaged the Citgo refinery to Russia for a substantial loan to prop up its faltering regime.
Venezuelan oil company PDVSA has virtually awarded control of its US refinery to Russia's state-owned Rosneft.
If Citgo or PDVSA failed to pay, Russian state-owned company Rosneft could end up owning major oil refineries and pipelines in the United States.
Vladimir Putin has been eager to cultivate strong relationships with left-wing governments throughout Latin America, and has forged particularly close ties with Cuba, Venezuela, and Nicaragua, even planning joint military exercises together.
Sources: El Nacional, El Estimulo