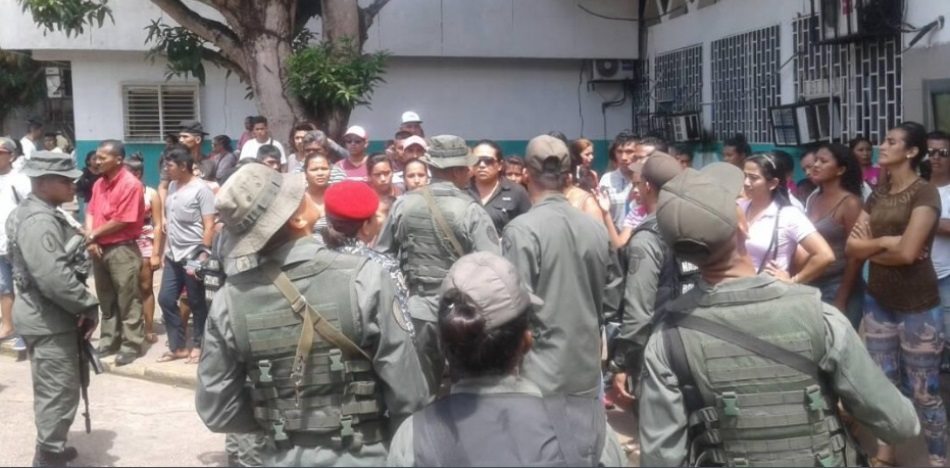 EspañolA prison riot in southern Venezuela has left at least 37 people dead, in what authorities are describing as a "massacre" event of historic proportions.
The riot broke out in Puerto Ayacucho late last night, when armed inmates took control over the prison. Special forces arrived to take back control, according to Liborio Guarulla, Governor of Amazonas, the state in which it took place.
The Public Ministry confirmed that 14 people were injured in the event, though it did not say whether any of them were law enforcement.
"The deaths occurred during the taking of the Judicial Detention Center of Amazonas in which 14 officials were also injured," the prosecution said in a message on Twitter.
Critics have pointed out that prisons in Venezuela are controlled by criminal groups with easy access to large-caliber weapons. The government has tried to control the situation through special operations, but confrontations with prisoners is frequent.
The country has around 30 prisons in total, most of which are known to be violent and overcrowded. This prison held about 105 people. The Associated Press reported that the morgue there was "overwhelmed trying to handle so many bodies."
The Mayor of Puerto Ayacucho Adriana González said that the city lived through "a night of terror" full of bullets and grenades.
This recent massacre surpasses one that occurred in March 2016, when 28 miners died during a confrontation with criminal gangs in Tumeremo, Bolivar state.