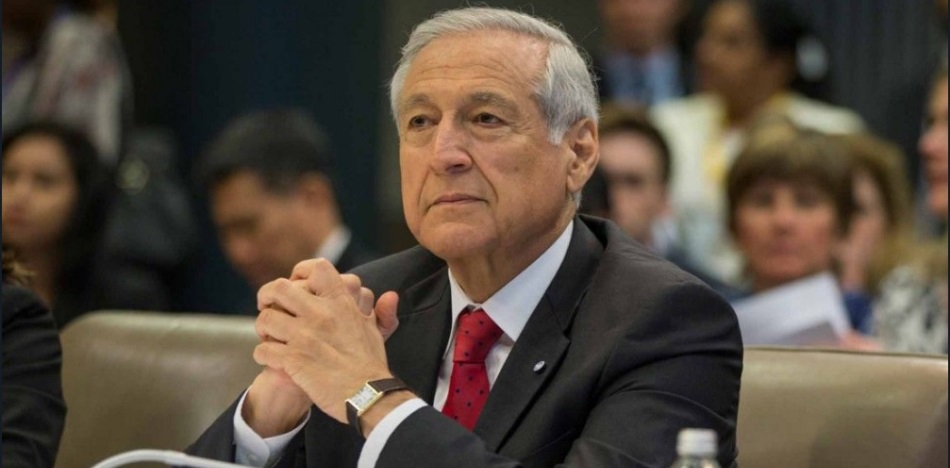 EspañolThe Chilean embassy in Venezuela is protecting two judges appointed by the Venezuelan opposition, who fear persecution from President Nicolás Maduro's regime. Currently, the country's embassy is hosting one other judge and a political opposition leader.
Chilean Foreign Minister Heraldo Muñoz tweeted that the embassy took in the two justices who had recently been appointed by the National Assembly — the legislative body that Maduro usurped by organizing a National Constituent Assembly.
Esta tarde ingresaron 2 nuevos huéspedes a residencia Chile Caracas en busca protección: Beatriz Ruiz y José Fdo Nuñez. Asilo si lo piden.

— Heraldo Muñoz (@HeraldoMunoz) August 1, 2017
This afternoon the Chilean embassy in Caracas received two additional residents in search of protection: Beatriz Ruiz and José Fdo Nuñez. They will receive asylum if they ask for it. 
Muñoz tweeted out that Beatriz Ruiz and José Fernando Núñez went to the embassy to ask for protection, and are currently staying there as guests. The recently arrived justices join Elenis Rodríguez, who has been at the Chilean embassy since July 29.
Maduro's regime is reportedly going after the judges appointed by the opposition because it sees them as a threat to the new order of government they are trying to illegitimately establish. During a July 16 referendum organized by the opposition, seven million Venezuelans voted for the appointment of new public powers like theirs.
On July 22, the National Assembly swore in 33 magistrates of the Supreme Court of Justice, after deciding that the people who previously occupied those positions had been elected arbitrarily.
The three judges join Copei Party leader Roberto Enríquez, who has been in Chile's diplomatic headquarters since last April.
Source: El Estímulo