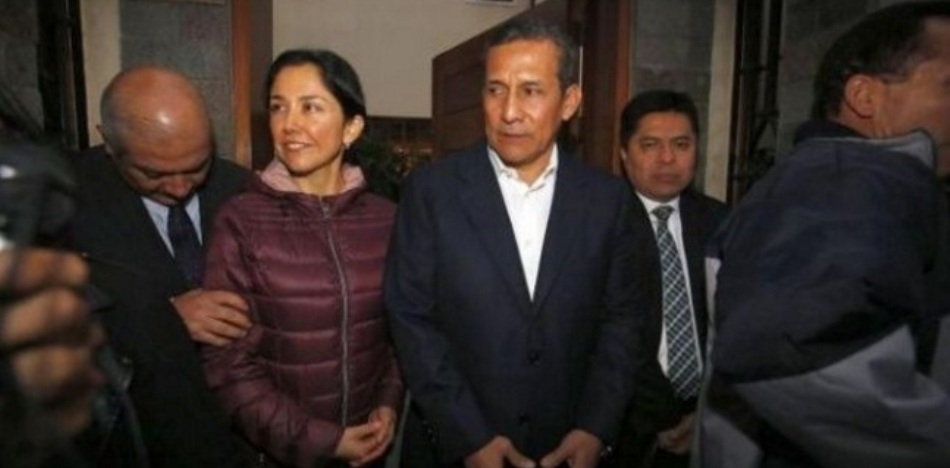 EspañolFormer Peruvian President Ollanta Humala and his wife Nadine Heredia have finished their first night in prison after turning themselves in for 18 months of pre-trial detention on Thursday, July 13.
Huamala, who served as President from 2011 until 2016, is accused of money laundering charges alongside his wife. Because the potential sentence could be longer than four years, a judge ruled there was significant reason to believe the couple may try to flee the country.
Huamala and his wife said they have complied with every step of the process — even handing over their passports — which makes the pre-trial detention not only unnecessary, but also an "abuse of power."
Esta es la confirmación del abuso del poder, al que nosotros le haremos frente, en defensa de nuestros derechos y de los derechos de todos.

— Ollanta Humala Tasso (@Ollanta_HumalaT) July 14, 2017
Tweet: This confirms an abuse of power, which we will face in defense of our rights and the rights of all."
"In every moment we've shown our roots and good will," he said. "But the prosecutor sees everything we do in the opposite light. I think he's been poisoned."
"They're not fleeing," added their lawyer Wilfredo Pedraza. "They never intended to flee."
Humala and Heredia allegedly received campaign contribution from the Peruvian Nationalist Party in 2006 and 2011 that prosecutors said can be traced back to the Venezuelan construction company OAS and the Brazilian construction company Odebrecht.
"Here's a president who rose to the presidency and governed us with an electoral campaign built on illicit money," Prosecutor German Juarez said. "That's serious because it morally wounds society."
Humala has also been accused of taking money from former Venezuelan President Hugo Chavez.
During the hearing, the prosecution introduced suitcases of money sent from the Venezuelan embassy as new evidence for trial. It's only one of two suitcases of money the couples allegedly received form Venezuelan contacts.
Source: La República, Reuters, Al Jazeera