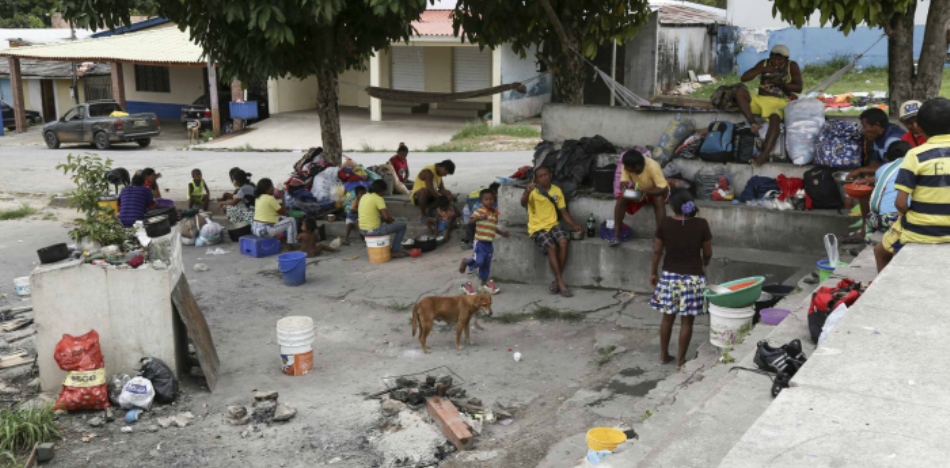 EspañolThe Mayor of Manaus, Brazil has declared a state of emergency after a sudden spike in refugees arriving from Venezuela.
At least 355 Venezuelans have entered northern Brazil recently to escape the economic, political and social crisis in the country ruled by President Nicolás Maduro.
According to Mayor Arthur Neto, most immigrants are indigenous people of the Warao ethnic group, who established camps in the city's bus terminal and near main streets located in the Amazonian city of Manaus.
Due to the massive increase in arrivals, Neto issued a decree that allowed for the spending of emergency funds.
City officials said Venezuelans have come in search of work, as their own country suffers from a shortage of food and medical supplies that have sparked intense political demonstrations.
Most Venezuelans are reportedly camping in downtown Manaus at the city's bus terminal and along major streets.
"Our federal police will help them now," Municipal Secretary Elías Emanuel said in a statement. "We also want to include them in our social programs, but because they are foreigners, we really need support."
Manaus is not the only city that has experienced an influx of Venezuelan refugees. Boa Vista in northern Brazil is also the scene of makeshift refugee camps.
In October 2016, the Governor of Roraima, Brazil created an "emergency cabinet" to deal with the more than 30,000 Venezuelans that were arriving at that time.
In March, Brazil announced temporary residence for Venezuelans fleeing the crisis.
The resolution allowed the regularization of the immigration status of citizens of Venezuela, Guyana and Suriname with documentation and basic information proving, among other things, that they have no criminal record.
The resolution will be valid for one year with an option for extension. The decision came in response from pressure from human rights organizations calling for assistance to the thousands of Venezuelans entering Brazil through the state of Roraima.
Source: El Nuevo Herald