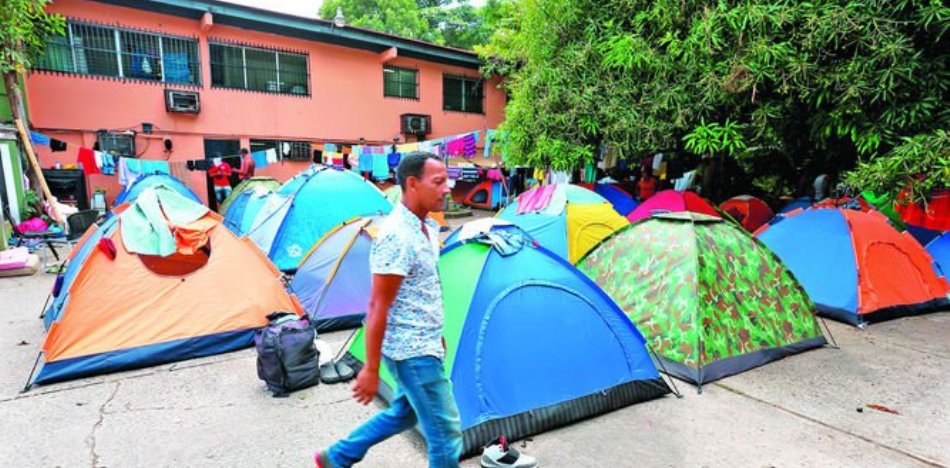 EspañolAfter Panama President Juan Carlos Varela threatened to close a shelter assisting Cuban immigrants, his administration announced it will be instead transferring them to a center on the Costa Rican border.
According to the Panamanian Ministry of Security (Minseg), the more than 300 Cubans who are in Pastoral Caritas will be transferred to a shelter in the province of Chiriquí.
Minseg anuncia traslado de migrantes cubanos de las instalaciones de Caritas Panamá al albergue de los Planes en Gualaca, Chiriquí. pic.twitter.com/F7na0KhEN3

— Ministerio de Seguridad Pública de Panamá (@MinSegPma) April 11, 2017
Tweet: Minseg announced that Cuban immigrants would be transferred from Panama's Caritas facilities to the Planes de Gualaca shelter in Chiriqui.
On Monday April 10, President Carlos Varela said his administration is looking for "alternatives" for immigrants so they can remain in the country in "decent shelters."
The decision to move them was made following a meeting between the president and leaders of the Catholic Church.
According to Panama officials, the transfer is intended to give Cubans "better conditions" while resolving their situation.
The Ministry of Public Security said that the measure is "exceptional" and that in the future, immigrants who enter Panama irregularly "will be deported or returned to their country of origin."
The President gave the charity Caritas Panama a 30-day deadline to assist immigrants in the facilities. The charity organization said its humanitarian principles would not allow them to fail in caring for Cuban citizens.