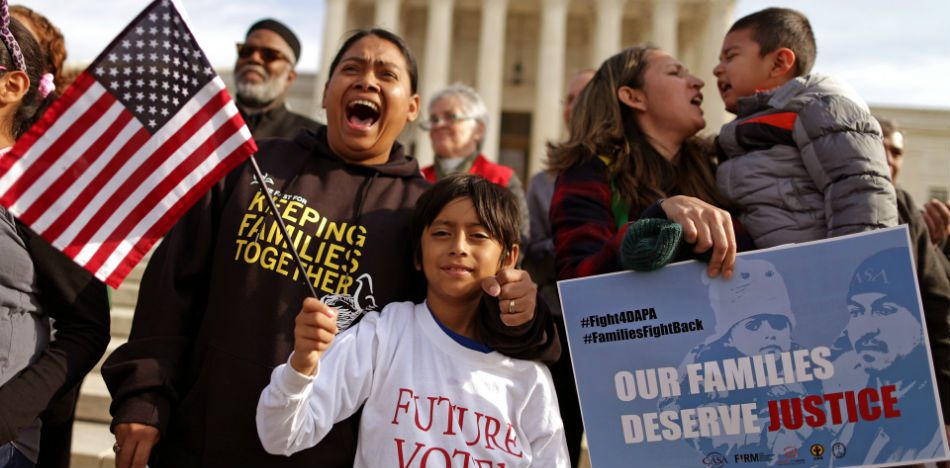 Fear among Mexican undocumented migrants residing in the United States is evident and according to the Mexican consular authorities this is concerning, as thousands of these families could lose their belongings and what they have built over the years they have worked in the United States.
Many of these Mexicans are already preparing their return to Mexico out of their own free will before they are untimely deported by US authorities. One of these cases is a woman who concealed her identity with the pseudonym "Luisa". She arrived in the United States 17 years ago, she was able to work, save up and build a home in her hometown in Mexico. She dreamed of returning to her country to reunite with her family, although she never thought she would be motivated by the fear of being deported.
"Luisa" states that her priority in recent weeks has been to work and save as much money as she can to pay for the paperwork of her two daughters who were born in the United States so that they can live and study in Mexico without any problem since, according to her, "the way things are, we don't know what will happen ".
The arrests of undocumented immigrants have injected fear into people like "Luisa" who says that "we hear about raids nearby and we cannot avoid thinking we will be next."
Approximately 247,500 undocumented immigrants live in the city of Santa Ana, California, which means they constitute almost a quarter of the 814,000 undocumented immigrants estimated to live in Los Angeles, according to the California Institute of Public Policy.
In February, ICE detained 160 undocumented immigrants in California, 41 in Los Angeles and 16 in Santa Ana.
Trump has pledged to make border security and illegal immigration top priorities in his administration.
Source: Sin Embargo