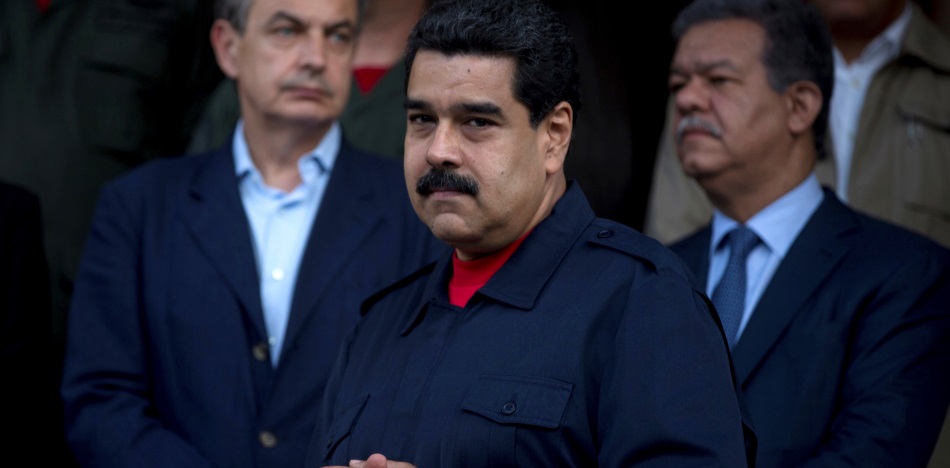 Television broadcasts of Nicolás Maduro are increasingly sinking him in Venezuelan public opinion. This is because the president has made it impossible to hide the humanitarian crisis facing the country even on his own television program.
First there was a student at a state school that asked to Maduro to improve the school's infrastructure because the "ceiling was falling down"; at the same time, the girl took the opportunity to tell the president that the children in her school faint because they have no food in their homes or in the school cafeteria.
Then during another television broadcast, a single mother told Maduro that she has no way to feed her children, which the head of state decided to ignore, and then changed the subject by joking about the peculiar name of the woman in need.
According to a report from the Reuters news agency, Maduro's unpredictable televised visits to clinics or schools, undertaken with the intention of softening his image, have only served to discredit him even more in the eyes of the Venezuelan people.
"Insofar as they try to hide reality, reality always comes out and reality hits them on live television," said opposition leader Henrique Capriles in a recent speech to a local community.
Capriles also stated that the only one who has gained weight in Venezuela is Nicolás Maduro; "He no longer fits on the TV screen," said the opposition leader.
It is said that in the South American country 93% of Venezuelans do not have the money to eat for an entire month, while 73% of them have lost weight in the past year.
"We are hungrier by day," said the mother of two children who lost about 23 kilos (about 50 pounds) last year because she survives on a diet of rice, bananas, and corn cakes.
As hundreds of Venezuelans feed from the trash, Maduro jokes on television and comments about his culinary preferences. He recently commented how much he enjoyed chicken cooked in wine sauce.
Source: Reuters