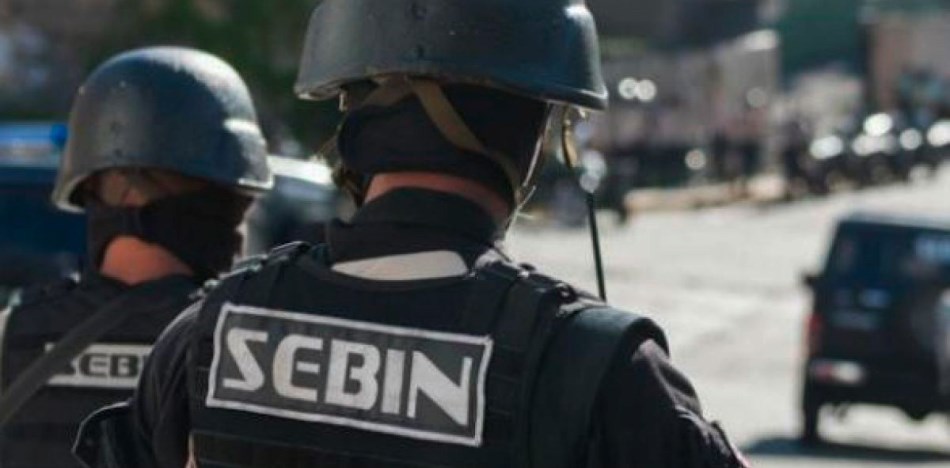 EspañolThe Bolivarian Intelligence Service, Venezuela's secret service, has developed a reputation for harassing opposition leaders.
A new video released this month shows how opposition leaders in Venezuela are submitted to obvious harassment. The most recent victim is Congressman Richard Blanco, who shed light this week on spying ordered by Nicolas Maduro's administration.
Blanco appeared in a photo next to Mitzy Capriles, the wife of political prisoner Antonio Ledezma, claiming on social media that the Bolivarian Intelligence Service (SEBIN) chased them relentlessly using unmarked cars.
The video shows Blanco approaching a van with no license plate asking them why they are following him. The driver did not lower the window to give an explanation. Minutes later, officials of the Bolivarian National Guard also arrived to see what was happening, and were ignored, according to officials.
"How can officials who should be working against the country's insecurity chase us for several hours? … They are unnecessarily harassing us, for the simple fact of thinking differently," Capriles said.
Denunciamos que continúan siguiéndonos el sebin a Mitzy de Ledezma y a mi persona en el Edo Portuguesa. No nos pararan. Aquí las pruebas. pic.twitter.com/necisRlNwT

— Dip.Richard Blanco (@RichardBlancoOf) March 8, 2017
On February 22nd, Congressman Luis Florido also denounced persecution by SEBIN officials in the state of Táchira. Florido, said on Twitter that two SEBIN vehicles were chasing him.
#Alerta Nos siguen permanentemente vehículos del Sebin. Advertimos al régimen que seguiremos adelante gira #VenezolanosSinPasaporte #Táchira pic.twitter.com/aac0Ixq0eu

— Luis Florido (@LuisFlorido) February 22, 2017
In September 2016, Miranda Governor Henrique Capriles claimed that Maduro's administration uses SEBIN to spy on political opponents.
"This government turned SEBIN into the ruling party's espionage team. Unprepared officers carry a gun, a new car, a badge and are sent off to chase political leaders," he said.
"It is unfortunate that SEBIN is dedicated to gossip and espionage. You are robbed or killed and you do not see any officers, but when any leader says something, there they are, "he said.
Even renowned singer Miguel Ignacio Mendoza "Nacho" denounced persecution by SEBIN officials, after giving a speech to the opposition-majority National Assembly.
The artist published a video in which he claimed three intelligence agents asked for him at the counter of the Venezuelan airline Santa Barbara.
International espionage
On February 14th, while in Peru, Spokeswoman for the Democratic Unity Roundtable (MUD) claimed the Venezuelan ambassador "is constantly persecuting her."
Opposition leader Paulina Facchin said Venezuelan Ambassador to Peru Diego Molero has been chasing after her for six years. Facchin filed a complaint with Peruvian prosecutor Pablo Sánchez.
Facchin, who is in exile, said the Venezuelan government keeps her under surveillance, and that the location of her home and her car's registration were revealed on loyalist Congressman Diosdado Cabello's television program.
In a report published on December 2nd, 2016, PanAm Post reported that Venezuelan intelligence officials have assumed positions as ambassadors or similar positions in order to perform surveillance work against opponents abroad.
They are allegedly part of a network of spies belonging to the Foreign Operations Co-Engineer (COE), linked to SEBIN.
These officials have credentials and perform various roles in the Venezuelan government and diplomatic headquarters abroad.