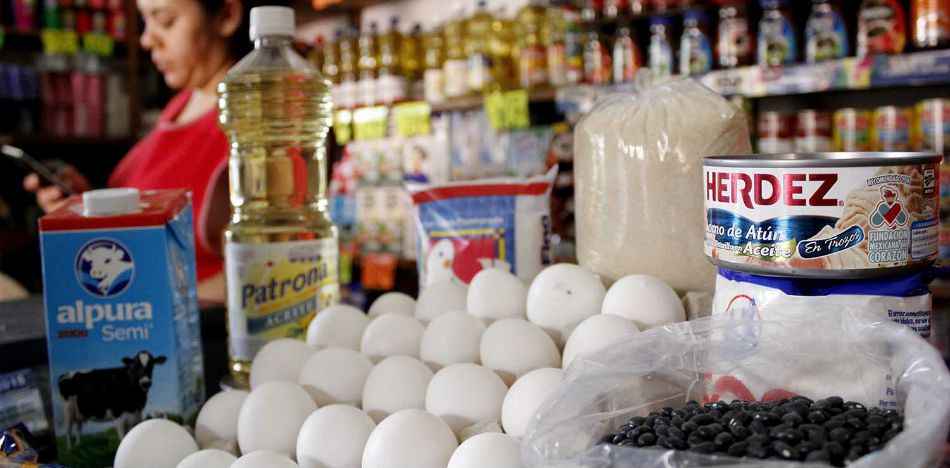 The increase in energy prices has led to a skyrocketing annual inflation rate in Mexico during the month of February, which stood at 4.86%. This is the highest recorded since March 2010 when it was 4.97% according to data from the National Institute of Statistics and Geography (INEGI).
According to the national index of consumer prices there is currently a monthly increase of 0.58% which put the annual inflation rate at 4.86% while in the same time period in 2016 the figure stood at 0.44% monthly, and 2.87% annual inflation.
The underlying price index, which leaves out products whose prices have more volatility, presented a monthly increase of 0.76% in February and an annual rate of 4.26%. The non-core price index, on the other hand, registered a monthly increase of 0.03% and annual increase of 6.71%. As for energy prices, they represented by far the greatest increase, standing at 17.16%.
Prices for the basic goods index showed a monthly increase of 0.69% in February, reaching an annual rate of 7.65%, while in 2016 the corresponding data were 0.32% monthly and 1.07% annually.
Another important fact that the Inegi has revealed is that Mexican consumer confidence has recovered in the month of February, by an impressive 11.1% after having decreased to its worst level in 15 years in the month of January, according to official figures.
Current president Enrique Pena Nieto has come under attack for his plan to liberalize fuel prices in the Aztec nation. He has sought to remove subsidies that Mexican consumers had been enjoying at the pump, but has faced domestic criticism, both from Mexican consumers and from opposition politicians.
Mexico is currently on pins and needles as it deals with tough rhetoric from recently elected US president Donald Trump on trade, immigration, and border security issues. The Mexican peso has fallen to historic lows against the dollar, as Trump's advisers begin to consider changes to the landmark NAFTA trade agreement.
Sources: Milenio, El Economista