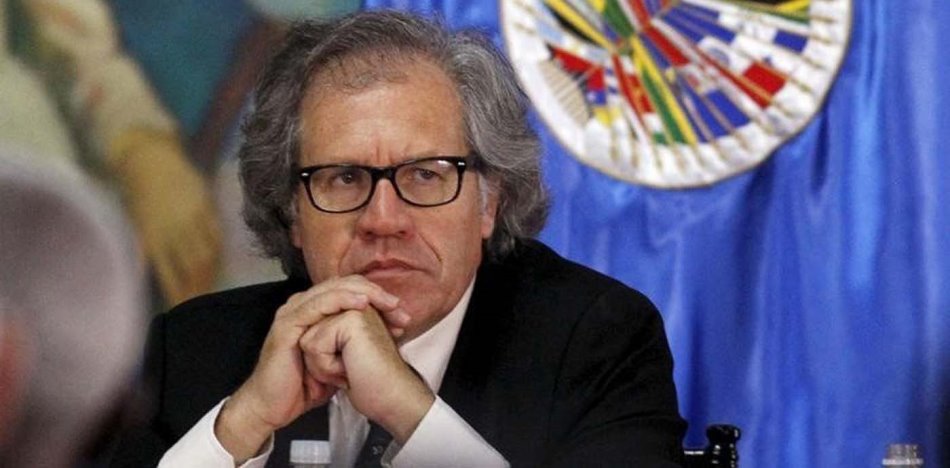 EspañolThe Secretary General of the Organization of American States (OAS) Luis Almagro said the organization will not apply a Democratic Charter on Venezuela while the Vatican is acting as mediator of dialogues between President Nicolás Maduro's administration and the opposition.
In an interview, Almagro said OAS needs formal affirmation both from the Venezuelan opposition and the Vatican stating that the dialogue has ended with no results before he can take steps to implementing the Democratic Charter.
"If they tell us that the dialogue ended and that there is final communication from the opposition and the Vatican about it," Almagro said, "we will restart our efforts when the time comes to take action."
Almagro personally acknowledged that the talks between the parties are "at a dead point" and that Venezuela's situation is only getting worse.
"The people have lost new civil and political rights," he said.
The dialogue between Maduro's administration and the opposition is currently at a halt because of the government's failure to comply with previous agreements.
One of the objectives on the table was "to return powers to the National Assembly," but that never happened, which would have been one mechanism for carrying out a political trial against Nicolás Maduro and the Directors of the National Election Council.
In relation to political prisoners, Almagro said Maduro has not shown any "good will."
"There is a logic when the release of political prisoners is negotiated," he said, "a principle of good will. It involves not imprisoning more political prisoners. In this case they have continued imprisoning politicians."
He urged countries in the region to apply international pressure so rights can be restored in Venezuela.
"The worst thing is indifference," he said. "Hiding behind things that prove to be progressive deterioration. From a social, humanitarian and political perspective, Venezuela is undergoing a crisis. This is the point we should all attack and continue to elaborate on when international bodies like the Vatican get involved in a dialogue with the government."
Source: Sumarium