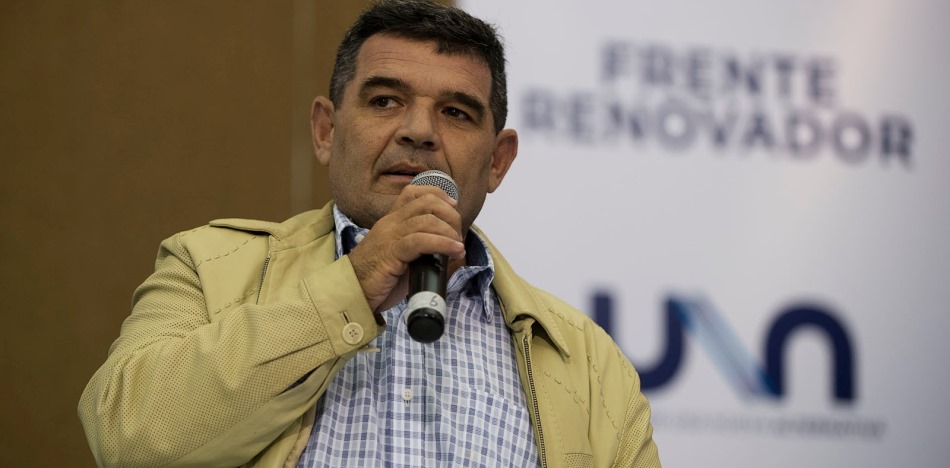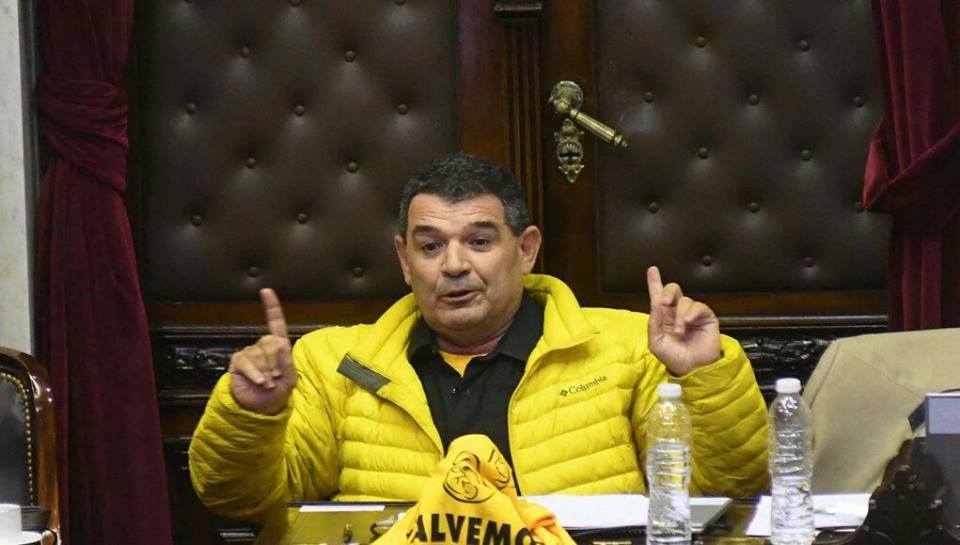 An Argentine deputy urged the government of Mauricio Macri to follow the example of Donald Trump and build a wall between Argentina and Bolivia.
Independent legislator Alfredo Olmedo pointed out the need to build the physical barrier between both countries because of massive illegal immigration. "I know that border very well, and a wall is the solution," he said.
The statements were offered during a televised debate over the tightening of immigration policy in Argentina.
He argued that there is currently no surveillance along the land border between both countries and "that is why drug and human trafficking are endemic along the border."
He also commented that he supports 100% the immigration policy of US President Donald Trump.
Olmedo is a deputy for the province of Salta, along the Bolivian-Argentine border, and is a former political ally of current president Mauricio Macri. He has repeatedly staked out controversial positions, such as those in which he endorsed the presidential decree published Monday that expedites the expulsion of foreigners who commit a crime, and orders more border controls to impede the arrival of immigrants who have a criminal record.
"The Bolivian people are hard working people and I respect them a lot. But we will not allow criminal delinquents to remain in Argentine territory. And if there is a delinquent who came, from Colombia, from Paraguay, from whatever place, he will have to go back home, because it is not fair for us to pay to jail him," he said.
It should be noted that Olmedo's statements have not been endorsed by any of the main Argentine political parties.
Bolivian Defense Minister Reymi Ferreira said that Olmedo's statements constitute a "hasty policy" that could generate "xenophobia and discrimination and racism."
Minister Ferreira further alleged that exponents of such views "are bad copies" of President Donald Trump and suggested that such thinking seeks to replicate "the isolationist, discriminatory, and abusive policies of the United States towards Latin America and the world."
It should be noted that Bolivia has also taken a hard line with regard to its migration policy, especially towards Argentine migrants.
Last January 20, it was announced that Argentine foreigners who entered Bolivia reported that immigration authorities were stamping their passports with: "Tourist, forbidden to work and study."
It is not yet known if only the passports of Argentines will receive this stamp, or if it will apply for all tourists who seek to enter Bolivia.