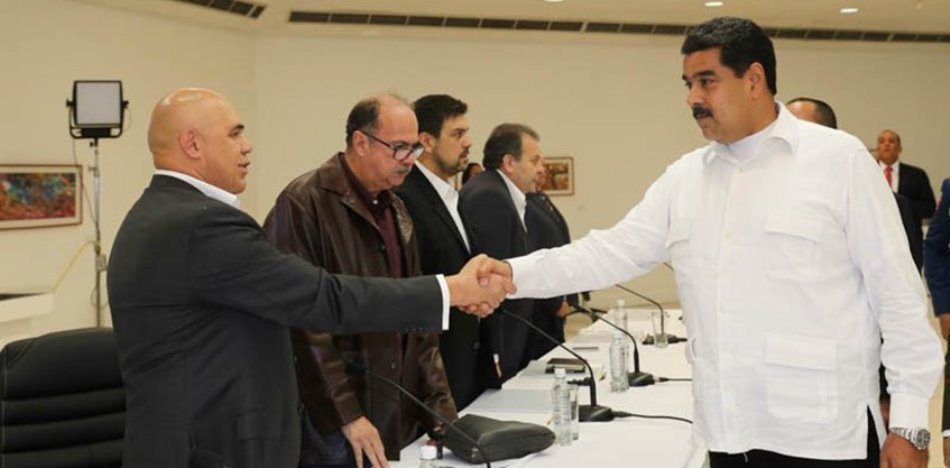 EspañolVenezuela's opposition said this week that it will not be moving forward with dialogues with President Nicolás Maduro's administration.
The Democratic Unity Roundtable (MUD), which represents Venezuela's main force of opposition against the dictator, said that dialogue "is a close chapter that will not be reopened."
Previously, the opposition claimed the government has not been upholding its end of agreements; on the contrary, repression in the country has reportedly worsened.
"It makes no sense to build new agreements with those who have already broken their word and agreements," their statement, which was made through a  official said, Union of South American Nations (USAN)representative, said. The third-party mediator arrived to Venezuela this month with the hopes of restarting talks between the two sides.
The breach of the agreements by the government, and above all the coarse and proud response of the regime to the demands formulated in the Vatican Charter, reportedly triggered the opposition's firm response on any chance of future dialogues.
The statement denied USAN's previous claim that it was ready to move forward with a "second phase of dialogue."
MUD officials added that they are analyzing and drafting a new document with requests and demands to policy changes and that previous agreements be fulfilled.
Source: La Patilla