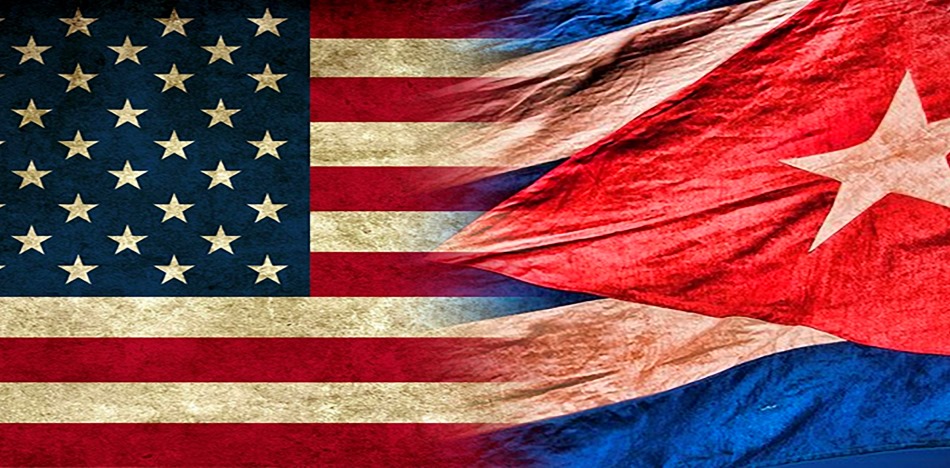 As Obama's presidency winds to a close, Cuba and the United States have reached another landmark agreement, this time signing a treaty definitively settles a longstanding maritime dispute in the Gulf of Mexico.
Both countries signed a bilateral treaty that delimits their respective borders in the region. According to the Cuban Ministry of Foreign Affairs, a similar treaty was also signed between Cuba and Mexico.
The acting American ambassador in Havana, Jeffrey DeLaurentis, and the Cuban Deputy Minister of Transport, Marta Oramas Rivero, signed the treaty at the US State Department headquarters in Washington on Wednesday, which put to rest a dispute over the continental platform of the Eastern Polygon region of the Gulf of Mexico.
With these two agreements, an old trilateral dispute regarding "a no-man's land," located just outside the territorial waters of each respective nation, came to an end.
The agreements cover the Gulf of Mexico's Eastern Gap, an area believed to be rich in oil and gas deposits.
The sprawling disputed maritime zone covered territory located between the coasts of the Mexican state of Yucatan (southeastern Mexico), the American state of Louisiana, and the northwestern part of Cuba.
The talks began on July 5, 2016, as a byproduct of the beginning of normalization of relations between the United States and Cuba in December 2014.
Due to the characteristics of the treaty, the agreement must be ratified by the US Senate, which is currently controlled by a Republican majority.
Under international law, every country has the right to exploit the resources found within 200 miles of its coast, but in the event that these boundaries overlap with other nations, it becomes a matter of international law.
Mexico and the United States have already signed an agreement for the exploitation and development of the region in question.
Also, the State Department announced another agreement to collaborate in the matter of maritime rescues in neighboring areas.
The United States and Cuba also have signed an agreement in Havana to jointly prevent, contain, and clean up spills of oil and other toxic substances in the Gulf of Mexico and the Florida Straits.
According to DeLaurentis, the document is another step forward in the common effort to protect the marine environment in the straits and the gulf.
"Establishing a mutual framework that includes diplomatic, legal, and technical elements to prepare for and respond to oil spills in the marine environment is particularly important for our neighbors within 90 nautical miles," he said.
Since the restoration of diplomatic relations, both nations have signed more than a dozen cooperation agreements, including postal service, the fight against drug trafficking, and the protection of marine life.
In addition, they have negotiated on other complex issues such as compensation for Cuba's nationalization of American-owned assets, or extradition of prisoners.
With the arrival of Donald Trump to the US presidency on Friday, it remains to be seen what impact he will have on US Cuba relations.
Sources: IPS Noticias, Hispan TV