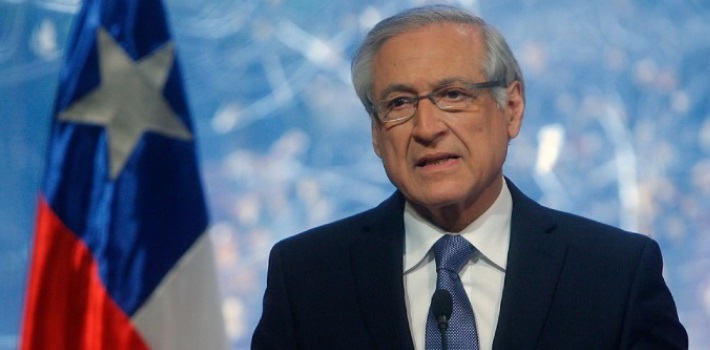 EspañolRelations have grown tense between Chile and Venezuela following the imprisonment of journalist Braulio Jatar.
The administration of President  Nicolás Maduro accused Chilean Foreign Minister Heraldo Muñoz of corruption and advocating for violence.
In a statement released by Venezuela's Ministry of Foreign Relations, officials said Muñoz played a "sad role" in defending corruption and violence committed by the country's opposition.
"Attention should be drawn to Chancellor Muñoz's special treatment of citizens involved with the right," the statement said, "who have committed acts punishable by serious offense in accordance with the constitutional and legal order of Venezuela."
Jatar was arrested two weeks ago after broadcasting a video from Margarita Island showing violence against Nicolás Maduro.

Chile requested that Venezuela guarantee the "minimum standard" be used for the reporter's arrest and to give immediate notice of where he is being held. Additionally, country officials demanded that the journalist be allowed to see his family and lawyers. However, Venezuela said the requests were "interventionist."
Venezuelan officials also insisted that Muñoz unjustly attacked the government of a country whose democracy gaurentees human rights.
They also said the country's sovereignty, "does not allow tutelage of any other government in the world, much less of an official that systematicalyl attacks the unity of a region."
Source: El Nacional