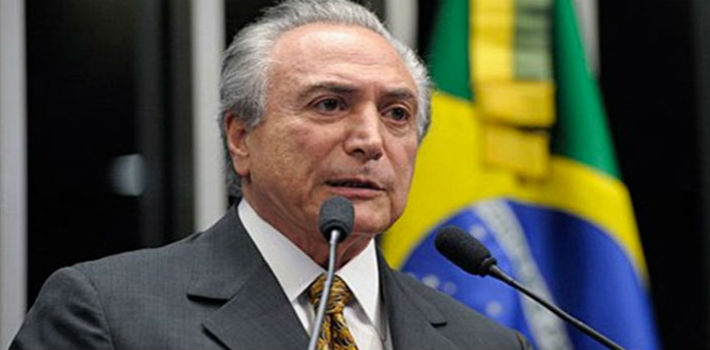 EspañolFaced with Brazil's economic crisis, interim President Michel Temer said he is exploring the possibility of privatizing some state-owned businesses, or, failing that, will incorporate the private sector into government operations, which he hopes will help the country's fiscal situation.
According to local media, the initiative includes the sale of the federal government's shares in companies whose property is mostly private, including at least 230 of active electricity plants, transporters, distributors and wind farms, among other things.
Temer's economic plan also includes the incorporation of the private sector into state-owned companies, such as the postal service.
State-owned airports like Infraero, as well as marine ports and insurance companies are also on Temer's list, some local media reported.
Privatizing the postal service would require approval from congress, though the first step would be restructuring its business plan that lost US $599 million in 2015. One idea is to divide the postal service into units — logistics being separate from the actual delivery of parcels, for example.
In the electricity sector, the successful auction of hydroelectric dams in December generated US $4.8 million, which funded a stimulus package. In this case, the idea is to sell assets, like already completed power lines.

Brazil faces a deep economic recession marked by growing unemployment, inflation approaching double digits and a weakening relationship with consumers and investors.
The first concrete measures taken by Temer's administration is a plan to trim 4,000 public jobs as a means of reducing costs and increasing efficiency, according to an announcement made by the Ministry of Planning.
Finance Minister Henrique Meirelles said carrying out some plans will be "hard, but necessary" and admitted that there will probably be cuts to subsidies and tax relief.
Sources: Cronista; El Patagónico.