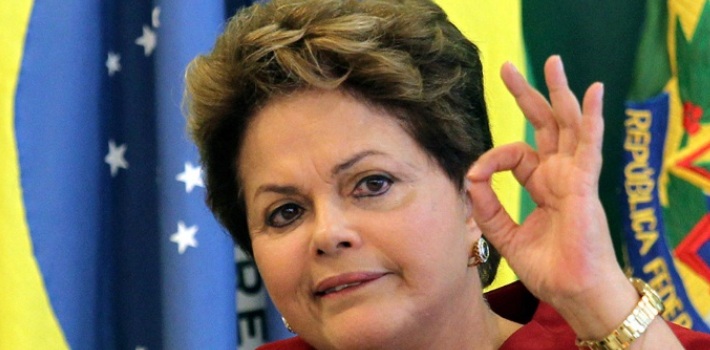 EspañolBrazilian President Dilma Rousseff intends to send a draft of a constitutional amendment to Congress calling for new presidential elections to be held this year, according to a Monday, April 2 article in O Globo.
According to the paper, the Vice President Michel Temer received information that Rousseff is preparing a statement for radio and television that would announce she is stepping down, and request that Temer do the same.
The article said the announcement will be broadcast this Friday — a few days before the Senate vote that could approve her removal from office.
Last week, the Brazilian opposition rejected the possibility of new presidential elections, claiming it would be unconstitutional. The only way for a new election to take place legally would be following the resignation of the president.

The Brazilian Federal Court of Auditors has been investigating alleged corruption within the president's administration related to using money from state-owned banks to fix budget deficits.
The special commission now working the trial against Rousseff in the Senate heard three representatives of the opposition speak last week: Prosecutor in the Court of Auditors Julio Marcelo de Oliveira, Judge José Mauricio Conti and Jurist Fábio Medina Osório.
Wednesday, May 4, Senator Antonio Anastasia, the rapporteur of the commission, will issue his opinion on the case, and then present a written decision that will be voted on on Friday.
If his ruling receives enough support for the removal of Rousseff, it will be sent to the Senate where voting takes place May 11. In the Senate, 41 of 81 senators must support removing Rousseff, in which case she will step down for 180 days and Michel Temer will temporarily fill her position.
Source: Exame