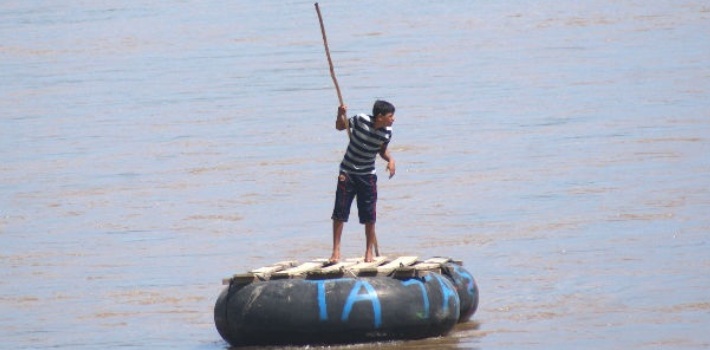 EspañolThe body of a Venezuelan rafter who tried to enter Aruba aboard a raft was found on March 29 off the island's coast, Colombian news channel NTN24 reported.
The man, identified by his friend as Joemar Vargas, died trying to make the crossing last Monday morning in an attempt to enter Aruba illegally, authorities said.
Vargas is a native of Venezuela's northeastern state of Falcon. His body was returned to his family, who are now handling burial arrangements, according to reports.
Not the First Venezuelan Rafter
This is not the first time a Venezuelan has tried to leave the country by crossing international waters — a phenomenon that has led some to draw parallels to the situation in Cuba.
Venezuela is widely considered to be one of the unsafest countries in the world, with one of the lowest minimum wages on the continent. Access to food and medical care are also scarce. In addition, flights out of the country are extremely expensive. Often, people have no other choice but to leave by raft like Vargas.
In June 2015, three Venezuelan students illegally entered Trinidad and Tobago by a raft in an attempt to escape their country's severe economic crisis facing their country.
[adrotate group="7″]
The three women were fined US$1,576 for trespassing by immigration authorities.
Source: NTN24.