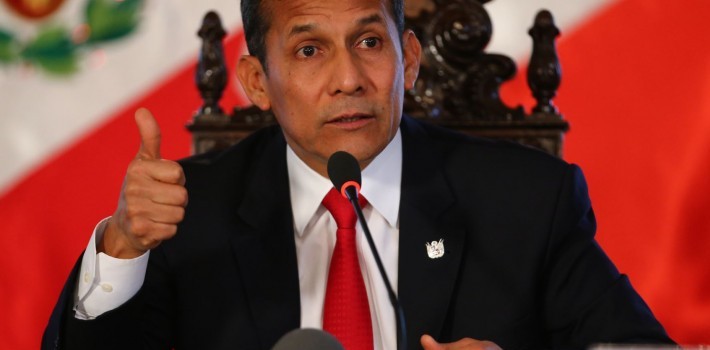 EspañolPeruvian President Ollanta Humala is involved in a major scandal that stretches far beyond its borders: Brazilian contractor Odebrecht may have bribed him to secure construction works in Peru.
According to Globo, a report from Brazil's Federal Police assures that Humala was one of many officials that received money so that the firm could operate in foreign countries.
The Peruvian president's name came up in e-mails obtained from Marcelo Odebrecht, the firm's president, who is currently under arrest in Brazil for his alleged involvement in a corruption scheme in Petrobras, the state-owned oil giant.
"The analysis of Marcelo Odebrecht's e-mails shows strong evidence of payment for undue advantages to a former Argentinean transportation minister and to Peru's President Ollanta Humala," the Brazilian outlet claims.
Even though the Brazilian press had already hinted that Humala was involved in the Petrobras scandal in 2015, the police uncovered new potential crimes that warrant further investigation. Globo asserts that Humala took in US$1.2 million from Odebrecht to secure a construction contract in Peru.
[adrotate group="8″]
Brazil's federal prosecutors also claimed that Odebrecht paid bribes to officials in "Argentina, Peru, and El Salvador," according to Brazilian weekly Veja.
In the wake of the allegations, members of Peru's governing coalition have come out in defense of their president.
Josué Gutiérrez, a congressman for the Nationalist Party, called the accusation "silly" and assured that Ollanta Humala has nothing to do with bribes from foreign companies.
Investigators uncovered the Petrobras corruption scheme in 2014. It involves current and former Brazilian presidents, prominent politicians, and businessmen from across the continent. It has been dubbed by the Financial Times as one of the largest corruption scandals in the world.
Sources: La República; RPP