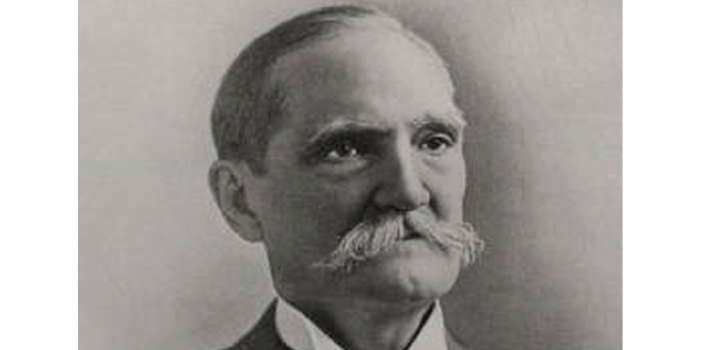 By Roland Armando Alum
Today, February 24th, Cubans everywhere commemorate the beginning of Cuba's War of Independence from Spain in 1895. During its last four months, the conflict turned into the Spanish-(Cuban)-American War (April-August 1898), which led to Cuba's independence in 1902.
Most Cubans and Cuba experts are relatively familiar with the name of Tomás Estrada Palma (1835-1908), the island-nation's first elected president, whose memory has been demonized by Fidel and Raúl Castro's "socialist" regime since 1959. Few, however, are well informed about Estrada Palma's crucial role in leading efforts abroad for a free Cuba.
Margarita García, a New Jersey psychology professor turned historian, recounts details of Estrada Palma's pre-presidential life in Before Cuba Libre: The Rise of Tomás Estrada Palma.
García's research took her to historical sites and archives in Spain, France and Honduras. She also conducted interviews with Estrada Palma's descendants in the US and elsewhere.
Born in Cuba's eastern city of Bayamo on July 9, 1835 to cattle ranching parents, Estrada Palma renounced his "bourgeois" life and joined the first Cuban anti-colonial insurgency in what became known as the "Ten Years' War".
He rose through the revolutionary civilian leadership, becoming the fourth president of the Republic in Arms (March, 1876-October, 1877) that controlled liberated territories. Estrada was then captured by the Spaniards, jailed in Cataluña's Castell de Sant Ferran (which García visited and photographed), and was released after the 1878 armistice. He chose to sail to New York after stopping in Paris.
The poet laureate Joaquín Palma was Estrada's cousin. Palma had developed connections with reformist-liberal President Marco Soto in Honduras, and he encouraged Estrada to move to that Central American country. Once there, Estrada Palma was entrusted chiefly with organizing the Honduran mail service and the teachers' training school. In 1881, Estrada Palma married a mestizo younger neighbor, Genoveva Guardiola, daughter of a late Honduran president.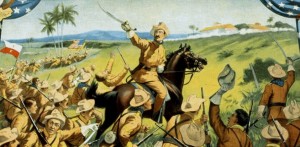 When Soto's government collapsed in 1883, Estrada returned to New York with Genoveva and their first-born (the next five children were born in New York). He created the Estrada Palma Institute in Central Valley, a small hamlet north of Manhattan. It was an early bilingual, private institution. Some streets in Central Valley, in fact, are still named after Estrada.
By 1892, the pro-independence exiles were united once again under the charismatic leadership of José Martí, who in April 1895 sailed clandestinely to Cuba to join the guerrilla fighters —known as "mambises"— who had taken up arms that February. Upon Martí's death in combat in May 1895, Estrada Palma succeeded him at the helm of the Cuban Revolutionary Party, founded for the liberation of Cuba and Puerto Rico, the last two Spanish colonies in the Americas.
Following the Maine battleship's explosion in Havana, the US intervened militarily on April 1898. The US troops found a country devastated by war. Hunger and epidemics were rampant, being exacerbated by the Spanish Army's practice of concentrating campesinos in the cities to prevent them from aiding the mambises. Incidentally, those Spanish soldiers repressing Cubans were mostly Spanish "lumpen-proletarians" —in Marxist parlance—, a cadre that included the Castro brothers' own father.
The US occupation sanitized the island, built hospitals, constructed highways and aqueducts, created a public educational system, and called for national elections for December 31st, 1901. Reluctantly, Estrada Palma acquiesced to run for president when he came under pressure from the Liberation Army's chief, Dominican-born General Máximo Gómez. Estrada's opponent was veteran General Bartolomé Masó, who at the 11th hour withdrew claiming that there was an electoral conspiracy against him, while Gómez led Estrada Palma's victorious political campaign.
Estrada Palma was elected while still in Central Valley, and he took a circuitous return trip to the homeland he had last seen a quarter-of-a-century earlier. Crowds cheered Estrada (then 67) during his triumphant march westward from Oriente to Havana for the momentous investiture on May 20th, 1902.
As García notes, Masó hosted the president-elect when Estrada Palma passed through Manzanillo. It was a gentlemanly gesture, quite the opposite of the divisive, hate-mongering modus operandi that the Castros would adopt decades later. Given the Latin American republics' early history of militarism, the Estrada-Masó embrace symbolized a hopeful, initial success of civilian government.
During Cuba's republican era (1902-58), however, the military interfered repeatedly in politics. In fact, a key objective of the 1950's liberal-inspired, anti-Batista political rebellion was to finally return the troops to the barracks. Ironically, under the Castro siblings, Cuba is ruled by self appointed (and by now almost nonagenarian) "generals" who still chant passé Marxist-Leninist slogans.
Likewise, for the last 57 years, the Castro family —an unelected, de facto dynasty— has persistently accused Estrada of turning Cuba into a "Yankee vassal state." Even soon after 1959, government-sponsored fascist-styled mobs vandalized a monument in Havana erected in Estrada's honor after his death in 1908. As José Azel has observed here in the PanAm Post, the Castros paradoxically did turn Cuba into a vassal state subservient to the distant, failed Soviet Bloc.
Among Estrada Palma's accomplishments are limiting the number of U.S. naval bases from the seven requested of the nascent republic, to one: Guantánamo. He also succeeded in having the US recognize Cuba's sovereignty over the adjacent Isle of Pines, which many in the US coveted.
The Castros have also tried to portray Estrada Palma as a Quaker convert, an alien to Cuban traditions even in terms of religion. But García found no evidence, including research in Quaker archives, that Estrada ever converted to that Anglo-American Protestant religion. Estrada, in fact, was a Freemason, like Martí and other patriots.
García's book is an even-handed biographical account closing chronologically with Estrada's first presidential inauguration. She still adds, though, that Estrada later violated his own promise not to seek a second term. This was his final political downfall, and it precipitated the second US intervention (1906-1909) under the invocation of the contentious Platt Amendment.
The historical facts of Tomás Estrada Palma's early life, facts which the Cuban regime's propaganda machine and the fervent Castro apologists living comfortably abroad have disparaged, remind one of Orwell's dictum: "who controls the present…controls the past."
García's volume, written in distinctly Cuban flavored Spanish (though it will soon be available in English too), is a fresh and well-documented challenge to the dictatorship's obsessive distortion of history to advance its own agenda.
Alum, currently an external University of Pittsburgh Research Associate in Latin-American Ethnology, received a Post-Doctoral Certificate from the University of Virginia, and recently became a Society for Applied Anthropology Fellow. He dedicates this writing to the memory of his mambises patrilateral grand-uncles, Federico Alum and Capt. Emilio García