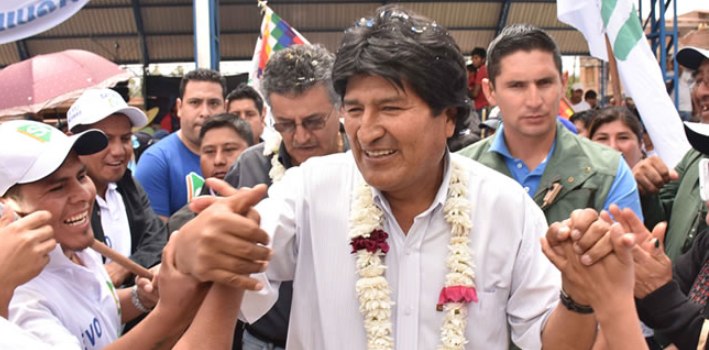 EspañolBolivian President Evo Morales is blaming social media for his apparent defeat in a national referendum last Sunday, when, according to exit polls, a majority of voters rejected his attempt to amend the constitution in order to stay in power until 2025.
On February 22, Morales said during a press conference that "bad information on [social media] can overthrow governments."
The president admitted that the internet hurt his outcome in the referendum.
"How can it be that because of envy, particular groups, or interests foreign to those of Bolivia, people can produce lies, falsehoods, to hurt the country? They are not harming Evo but Bolivia," he told reporters.
[adrotate group="8″]
He argued that Bolivians who employed social media to spread misinformation "are making new generations lose their values."
Furthermore, he disparaged politicians who oppose his reelection as "jealous and greedy."
Evo Morales offered the press conference to announce that he was confident that ballots from Bolivia's countryside would reverse the trend of the referendum's small margin between "yes" and "no" voters.
The electoral authority is expected to release the final results on Wednesday. If Evo Morales fails to secure a majority of votes, he will have to leave power in 2020, when his current mandate expires.
Source: Erbol