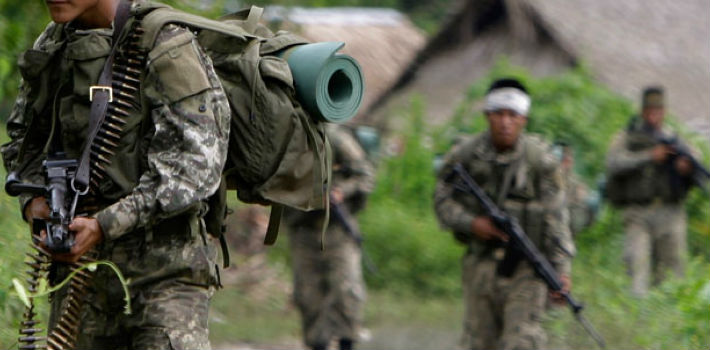 EspañolThe scourge of terrorism first reared its head in Peru in 1980, spearheaded by Marxist guerrilla groups Shining Path and the Túpac Amaru Revolutionary Movement (MRTA). The attacks dragged on until 2001, when the Truth and Reconciliation Commission (CVR) marked the end of one of the toughest chapters in Peruvian history.
However, for Ruthie Ballón, president of Peru's Families of Terrorism Victims (Afavit), full closure is still a long way off. She spoke with the PanAm Post about the difficulties facing families, and the failure of the country's politicians to see that justice is done.
Ballón, who had to leave the country over threats to her family, emphasizes that Afavit receives no external funding at all, and is run by volunteers alone. Its goals are simply to tell the truth about "those 20 years of horror" Peruvians had to endure, and give voice to the victims.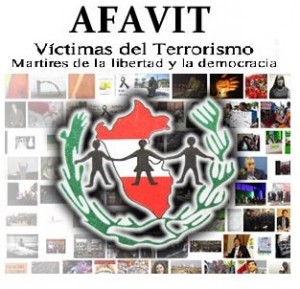 You've said in the past that several human-rights NGOs provide more help to those involved in terrorism than to the victims. What do you mean by that?

It's a complex issue. Aprodeh and other smaller human-rights NGOs offer legal counsel to terrorists so they can sue the Peruvian state before the Inter-American Human Rights Court.
In every case, the state has had to pay out very large compensation settlements because these NGOs take advantage of a legal loophole that allows them to shorten the [terrorists'] sentences and receive compensation, among other benefits. They're able to achieve this because they have strong legal departments with famous lawyers.
Why do so many organizations defend the terrorists?
I ask myself the same thing everyday, because I cannot understand how they can help people who have made their country bleed. There were over 60,000 dead in Peru, murdered by Shining Path and the MRTA, killed in territories where the state had no presence.
I think this has become a business [for the NGOs] because they receive millions from abroad every year, but the donors aren't aware what the money is spent on. They hire lawyers, enjoy good salaries, and basically live off Peru's suffering.
But what about the human rights of those who committed terrorist acts? The Inter-American Court of Human Rights claims the Peruvian state didn't grant them a fair trial or respect due process. Is the public aware of this?

A big public debate does exist. The Truth and Reconciliation Commission (CRV) succeeded in anything but reconciling Peruvians because it's an insult to the victims. We can feel compassion toward the relatives of the terrorists, they are not to blame after all. But we cannot let [the CRV] put us at the same level, because we are the ones affected.
We never chose to be victims; on the other hand, they did decide to take up arms and resort to violence to achieve power. And they were not young people, they were 30-year-olds and older. They committed atrocities, they killed children. Afavit doesn't seek vengeance, we have no hatred; we only want justice and the truth. This becomes very hard because we don't have money and our voices haven't been heard.
Many young Peruvians today don't know what terrorism was like because they didn't live it. They're impressed by the purported goals of these NGOs in defending the terrorists' human rights. We don't think they should receive compensation for murdering thousands of Peruvians. We also ask the Peruvian state to withdraw from the IAHRC.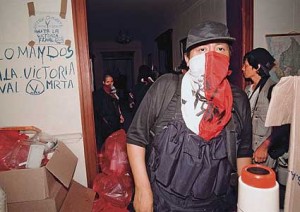 What does Afavit believe is the best path toward national reconciliation?
We ask for a reconciliation with justice, truth, and memory. Never can we reconcile under a document such as the CRV's, where the terrorists are cast as the victims. They call it "an internal war," not terrorism, but that implies two armed groups rose up and fought each other. That wasn't the case: civilians in Peru were not armed.
For instance, take the case of my father. The MRTA kidnapped him, kept him two meters beneath the ground, tied to a bed; after six months of negotiations, they received the ransom and still killed him. He was a 1,62-meter-high man and weighed 120 kilos — when we found him he weighed only 40 kilos. And he was not the only one. How can we say this was an internal or civil war? This is terrorism. Until things are not called by their proper name, there can be no reconciliation.
Politicians still haven't realized that Peru is not going to move on or grow until real reconciliation takes place. Preserving the memory is very important; when you have a country where over 60,000 have been murdered, you have to build a collective memory, because if you don't, history can repeat itself.
Furthermore, everyone knows that [the CRV report] was written with a leftist bias, wherein executioners were portrayed as victims, and real victims were ignored. Many things were omitted. How can one reconcile a country with lies? Be it left or right, [the CRV] shouldn't have had any kind of bias but the truth. Several former CRV employees now work at these human-rights NGOs defending terrorists.
Have you reached out to the government of President Ollanta Humala?
We have tried to reach him through his vice president, his foreign minister, and prime minister. We have knocked on every possible door and they have always slammed them shut in our faces. They're not interested in the victims of terrorism.
We we want to be heard because we wish to tell the truth of the victims. For instance, people who had to leave their homes receive only PER$335 a month, around US$100, while the terrorists that go before the IACHR along with their accomplices get thousands of dollars. Where is justice in Peru?
Translated by Daniel Duarte. Edited by Laurie Blair.