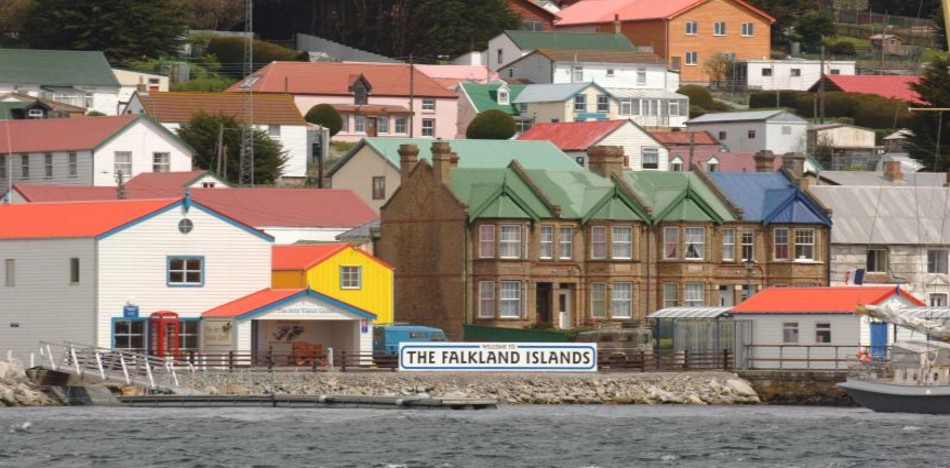 On Tuesday the Argentine Foreign Ministry urged the United Kingdom government to move forward with the dialogue that began in 2016 to resume negotiations to find a quick, peaceful, and definitive solution to the sovereignty dispute over the Falkland Islands.
The Argentine government's call comes on the 184th anniversary of the "usurpation of the Malvinas Islands…On January 3, 1833, United Kingdom military forces expelled the population and its legitimate Argentine authorities, replacing them with British subjects," said a statement from the Foreign Ministry.
Read More: Argentina Repeats Claim of Sovereignty over the Malvinas
Read More: Britain and Argentina to Negotiate Oil Exploration Deal in the Falklands
"From the very beginning of its existence as an independent nation the Argentine Republic has vigorously asserted its right to exercise its claim to sovereignty over the southern territories and maritime territories inherited from Spain," adds the official document.
The Argentine government reaffirmed "once again its inviolable rights of sovereignty" over the Falkland Islands, South Georgia, South Sandwich, and the surrounding maritime zones.
The Foreign Ministry's statement stresses that the Argentine Constitution enshrines the "permanent objective" of recovering the exercise of sovereignty over those territories and maritime zones, "respecting the way of life of the inhabitants of the Malvinas Islands." The ministry adds that it is official "state policy to respond to the wishes of the Argentine people."
Argentina's Latin America neighbors have virtually universally been in agreement, and their support for the claim to sovereignty of Argentina in the Malvinas "has been unanimous". This has been demonstrated, according to the official statement, in the statements of presidential summits of Mercosur, the Union of South American Nations (Unasur) and the community of Latin American and Caribbean States (CELAC).
Additionally other multilateral and regional forums have also spoken in favor of resumption of negotiations such as the Organization of American States (OAS), the Group of 77, and China, among others.
The Argentine government has never backtracked on its sovereignty claim over the Malvinas, while continuing to seek bilateral negotiations. On December 20, Argentina and the United Kingdom agreed to resume flights from the Falkland Islands to the mainland and work together to identify fallen Argentine soldiers from the 1982 Falklands War, in conjunction with the International Committee of the Red Cross.
In her traditional Christmas and New Year's Eve message, British Prime Minister Theresa May urged the people of the Malvinas to seek a "good relationship with Argentina…The best relationship with Argentina is of interest to all," she said.
Source: Télam