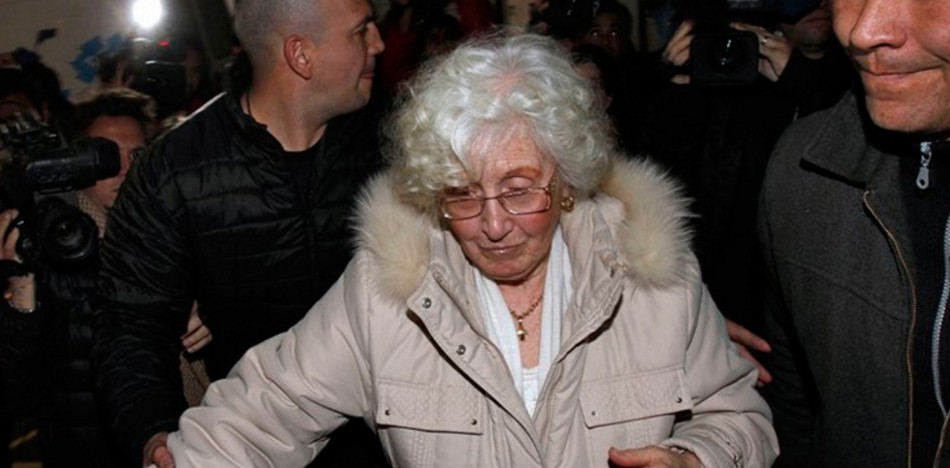 EspañolCristina Kirchner's mother may have her own corruption scandal to go along with the one faced by her daughter and granddaughter.
Federal prosecutors charged the former Argentinian President's mother Ofelia Wilhelm with having signed "irregular documents" with El Aldabón Ltda, which was contracted to deliver mail by the country's mail service Correo Argentina.
This means Wilhelm allegedly committed fraud against the national government, as El Aldabón had been contracted between 2011 and 2015 by the state to do work worth up to AR $61 million (US $3 million).
The primary irregularity is that officials with Correo Argentina should never have contracted El Aldabón to distribute mail because it can only work with companies that are registered and qualified to complete this type of work. El Aldabón is not one of these companies.
Another irregularity is that El Aldabón tried to outsource the job which isn't permitted, according to the National Institute of Associativism and Social Economy.
This Wednesday, Cristina Kirchner accused President Mauricio Macri of being behind the charges, and claimed he was going after her family.
"What are you trying to invent?" She wrote on Facebook. "You are trying to make Argentinians believe that the country is bad. Did you think this through? I thought with me and my daughter you would have had enough. Or are things going so badly that you and Clarín have to start pursuing an old lady that doesn't leave the house."
Source: Infobae.