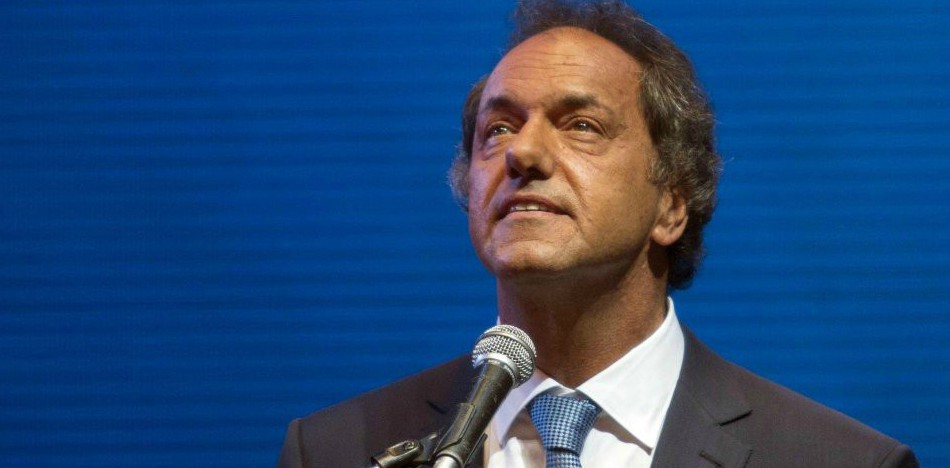 EspañolFormer Peronista presidential candidate and former Governor of Buenos Aires Daniel Scioli has come out claiming that Argentineans' loss of libido, reflected in the fall in condom sales, is a direct result of … the economic crisis.
You read that correctly.
Scioli went on C5N to talk about the 15-percent drop in condom sales in the country, which condom company Tulip said is connected to low purchasing power and lack of prevention, but which Scioli attributed to "demotivation."
"When people are depressed," he tried to explain, "they are more vulnerable. Their state of health generates a demotivation in every sense."
So, Scioli, are people having less sex? The sudden experts said, "possibly."
"The economic crisis is much more than just the economy," he said. "It has to do with the self-esteem of the person and with the dignity of work that, when lost, can generate intra-family problems. Like the gender violence we are seeing. It's not a minor issue."

After seemingly working out this theory live on TV, the presidential candidate criticized the measures taken by Mauricio Macri's administration, noting that "no (economic) adjustment was necessary" after Cristina Kirchner left office.
"The government of Cambiemos means a setback in every way," Scioli said.
Scioli said former President Cristina Kirchner "is concerned about the current dynamics of social problems" happening in Argentina.
Controversy has followed Scioli in recent months, most notably related to alleged corruption during his various times in office, and for allegedly having a fraudulent university degree.
He is also under investigation for alleged irregularities detected in subsidies that his government handed out in Buenos Aires, and for his questionable electoral campaign expenses.