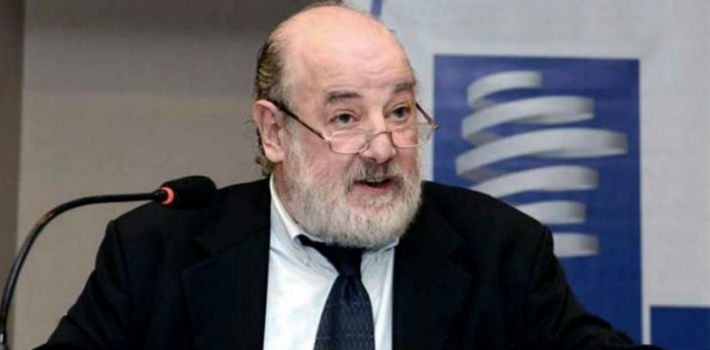 That was the magistrate's response to the former head of state, who herself said she did not fear going to jail if it meant doing so for a greater cause.
"To go to jail is part of the risks one takes when you decide to work in favor of the people," she said. "Having decided to get back the AFJP (Retirements and Pension Funds Administrators), acquisitive power and Human Rights has a price. If I had done what others did I would have had no problems. When you represent the interests of a minority, absolutely nothing happens. This is a known fact."
Judge Bonadio minimized Cristina Kirchner's claims, pointing out that political persecution "isn't a new idea."
"There's no persecution," he told Radio La Red. "In judicial history there's no people that when faced with a crime will heed to the decision graciously. In general, people get angry. That is my experience."
When asked if Kirchner would in fact be going to jail, Bonadio said, "You can write that."
The judge said the former president "has all the guarantees for a full defense" in the cases he's in charge of.
"The defense in trial is a third generation human right with full validity," Bonadio said.
The magistrate pointed out that in the coming hours he'll make a decision regarding the former president's pension. Kirchner isn't cashing her pension as former president due to the freezing of her assets and bank accounts, as ordered by Bonadio.
The magistrate said the case is "very close" to being sent to trial.
"If the Federal Chamber decides to confirm the indictment, the process will go on," he said. "If the Chamber decides conditions aren't given, it generally means acquittal."
Bonadio explains that as part of the judicial actions the fiscal solvency of people and economic groups are benefiting with the purchase of dollars.
"Its clear there was an external influence that destroyed Central Bank autonomy," Bonadio said. "Firstly, because several directors were named after working for Axel Kicillof in the Ministry of Economy. Secondly, because of cases like Fabrega and Redrado, former directors of the Central Bank. They were fired because they made decisions according to the Executive's pretensions."
In the collar futures case, Bonadio said Cristina Kirchner's public policy, along with the former Minister of Economy, led the Central Bank to affect operations in the future dollar market which were detrimental to public funds.
Bonadio said between September and November 2015, contracts for future dollars were sold under market prices.
"This was done with knowledge and intent, which caused grievous loss to the public treasury."