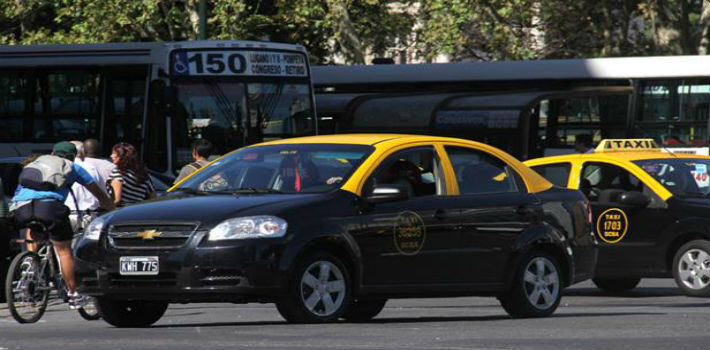 EspañolA letter leaked to social media last week in which the government of Buenos Aires announced the launching of its own ride-hailing app that matches taxi drivers and passengers has fueled the controversy surrounding Uber's arrival in Argentina.
Besides confiscating Uber cars and fining drivers, Buenos Aires's Trasportation Secretary, Juan José Méndez, allegedly sent taxi drivers a letter announcing the new government app, BA Taxi.
"In light of Uber's advance, which is trying to offer illegal and unauthorized services, the city's government is taking all the necessary measures to take care of you and your job," the document read.
Mirá ésta !!!! pic.twitter.com/RJWCggGd4g

— Taxistas Unidos (@Taxistas_deCaba) June 1, 2016
The app will be available for all Buenos Aires taxi drivers, whether they work for an association — the radiotaxi — or on their own.
BA Taxi will function similarly to other e-hailing apps with two versions: one for the drivers and another one for passengers. Potential clients will be able to send a request for a ride and the system will forward it to the nearest taxi driver, according to Argentinean newspaper La Nación.
Passengers will also be able to pay with credit cards. La Nación also reports that the app will begin operations before the end of the year, pending a change in regulations that only allow radiotaxis to work with phone apps.
BA Taxi was in the works for around two years, but city officials decided to press ahead with its development once Uber arrived in Argentina early 2016.
Taxi unions vehemently rejected the US-based company as illegal and a threat to their livelihood, blocking roads in the Argentinean capital several times in protest.
The mayor of Buenos Aires himself, Horacio Rodríguez Larreta, supports the taxi lobby, claiming that Uber does not meet the city's requisites to operate as a public transportation system.
Even President Mauricio Macri was forced to comment on the heated controversy. He also sided with the taxi drivers, whom he described as "a symbol of Buenos Aires and of Argentina."
On April 13, a judge ordered Uber to stop operating in Buenos Aires, although the ban hasn't been effective due to technical reasons.
The ride-sharing company claims its services are legal and is contesting the decision while it continues to offer its services amid issues to process credit card payments.
According to La Nación, Uber has 37,000 registered drivers in Argentina and was downloaded over half a million times during the first month of operations.
Source: La Nación