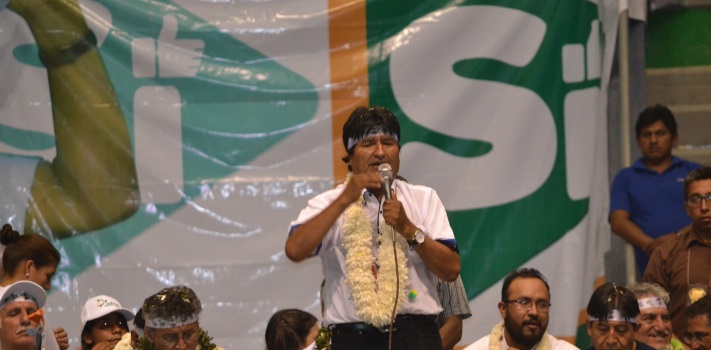 EspañolEvo Morales lost the constitutional referendum in February asking Bolivians if they approved of constitutional changes that would allow him to run for reelection. Now, the President is insisting on a new referendum pursuing the same goal, which he claims would be entirely legal.
"It's not a constitutional problem," Morales said on June 2 of the possibility of a new referendum that could lead to changes to the document and making reelection legal.
Morales explained that "another referendum is constitutional," and that he lost the last referendum on February 21 because the campaign against the change was based in lies.
"It was a long fight, but one filled with lies," Morales said, referring to the report published three weeks ago by reporter Carlos Valverde. Morales reportedly had a child with former-girlfriend Gabriela Zapata, claims that were ultimately determined to be false.
But the scandal was enough to affect the results of the referendum — to the point that officials in favor of the constitution change began planning a new process of citizen consultation while collecting signatures.
The opposition, in contrast, has decided to defend the decision made by Bolivians. Over 51 percent of the electorate rejected the referendum.
Source: El Deber