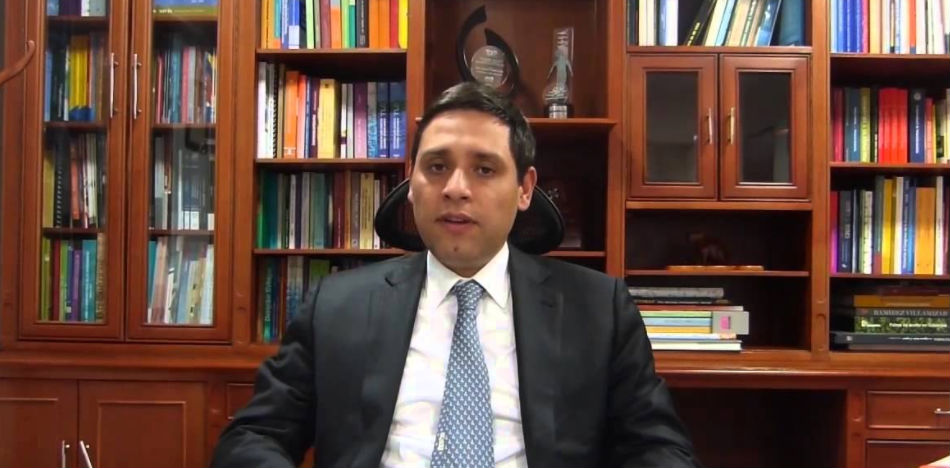 EspañolOne Colombian journalist has Congress President Mauricio Lizcano in hot water.
Guillermo Arturo Prieto La Rotta, also known as Pirry, said the congressman pressured local media outlet RCN into canceling a program because it was planning to publicize a report related to disputed land owned by his family.
Journalist Diana Salinas, who is on Pirry's research team and was the first to go public with the information, said the program was cut because Senator Mauricio Lizcano discovered it involved the controversial land extension.
In an interview with W Radio, Salinas said Lizcano called RCN's directors with orders to refrain from airing Pirry's segment, as it would cause the congressman trouble. Salinas, in discovering this information, said she decided to resign and go public.
While on W Radio, she revealed that Senator Lizcano's family bought land in Guamerú, Risaralda, where they are planning to build a service station. It was reportedly bought in an auction, despite being dispossessed when the previous owners disappeared on November, 3rd 1996 in response to threats from the guerrilla group EPL.
Lizcano's response
The senator insisted his family members bought the property in good faith and that his father did not find anything irregular in investigations involving the property's past. He also said that previously, the estate had belonged to a real estate agency, which posed no legal or financial concern.
Lizcano claimed he has been trying to process the license for the service station for several years, so if influence peddling was taking place, he wouldn't have had to wait so long.
Lizcano also referred to Pacific Route 2 that goes past the property, saying that it was constructed long after he had acquired the land and that he was not aware that such infrastructure would be built.
In addition, he said he had never made a call to RCN's managers and that he had only contacted the program after learning "the facts" and wanted to give his version of what had happened in connection with the land.
Who warned Senator Lizcano?
The senator said Councilor Carlos Mario Marin initially warned him of the TV segment, though Marin denied this claim. But Lizcano tweeted a conversation that his father and the councilman supposedly had in order to warn him about the situation.
Miente el concejal de manizales @Concejal_Verde aquí la prueba reina. pic.twitter.com/j1WwZSESTB

— Mauricio Lizcano (@MauricioLizcano) February 15, 2017
Semana magazine pointed out there were several sources claiming Senator Lizcano called RCN executives to request the program's cancellation. He said he told them to "remember the sugar favor," which is a reference to the sugary drinks tax that was not approved in Congress, in part because the owner of the network also owns the soft drinks company Postobon.
Source: Revista Semana