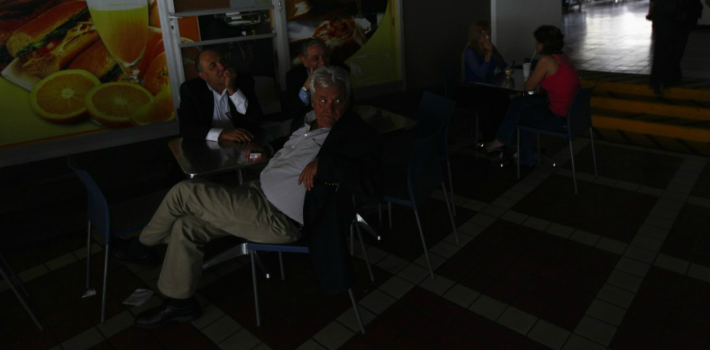 EspañolThe last one to leave Venezuela won't need to turn off the lights. In addition to the rationing of food, medicine, residential electricity, and water, the Nicolás Maduro administration is now limiting power consumption in the country's shops.
Effective February 10, the government will roll out planned outages in shopping malls from 1:00 p.m. to 3:00 p.m., and from 7:00 p.m. to 9:00 p.m., Monday through Friday.
This means that facilities with loads greater than 100 Kva will have to acquire a generator if they wish to keep operating normally.
According to Venezuelan outlet Noticias 24, shopping malls will be forced to "generate their own electricity to help stabilize the national power grid system."
Electricity Minister Luis Motta Domínguez argued that the measure seeks to counter the El Niño weather phenomenon, which has reduced water reserves. Most of Venezuela's electricity comes from power plants in dams.
On Twitter, the minister mocked Venezuelan businessmen complaining that the measure would be their ruin. "They will be supplied with the service according to the law," he wrote.
Naturally, business associations are up in arms. Shopping malls have released a statement assuring that they would reduce opening hours.
"The Venezuelan Chamber of Shopping Centers (Cavececo) plans to open from noon to 7:00 p.m. only, thus saving five hours of power usage," the daily El Universal reports.
Shopping mall representatives argued that interrupting electricity twice a day would distort the operation of banks, health centers, pharmacies, supermarkets, and restaurants which need power constantly to chill their products.
[adrotate group="8″]
On the other hand, Venezuelan newspaper El Nacional warned that the rationing of power in shopping malls puts in peril 75 percent of the sector's jobs.
…if they open for only four hours a day, two job shifts are at risk of disappearing, where 75 percent of the 500,000 shopping mall employees work .