Colombian Minister of Health Alejandro Gaviria announced on Thursday that the government will issue a decree to regulate the use of cannabis for medical and scientific purposes. Within this framework, the government will determine the exact conditions under which production, commercialization, possession, and use of the substance will be permitted.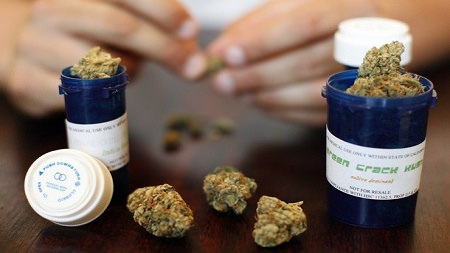 Colombian media outlets have referred to the measure as "revolutionary," even though medical marijuana has been legal in California since 1996, while Colorado and Washington state recently legalized the sale of cannabis for recreational purposes. Uruguay, meanwhile, became the world's first country "to legalize the growing, sale, and smoking of marijuana" in 2013.
The measure to be taken in Colombia, however, will contain one groundbreaking element: the decree will allow the creation of an "export license" through which producers of cannabis-based medical products  — salves and ointments, for instance — will be able to sell their goods in countries where such products are legal. These include Uruguay, Canada, and the Netherlands.
This means that, for the first time, the Colombian government openly recognizes the global economic potential of the local cannabis industry.
The export license will be issued by the National Council on Drugs, which will also emit permits for cultivation, production, and research pertaining to cannabis.
Critics of the measure include conservative Inspector General Alejandro Ordoñez, who vowed to review the government's decree since, in his view, it "weakens the fight against drugs and threatens the young, children, and families in every part of the country."
The decree legalizing medical marijuana in Colombia won't come into effect before President Juan Manuel Santos gives his authorization with his signature. Santos, however, made headlines during his first term in office (2010-2014) for suggesting that "new strategies, new visions, and new approaches" were needed in the debate over the international drug trade.
Since 1994, Colombian law has permitted individuals to possess a small dose of narcotics for consumption without being subject to criminal charges.