EspañolThe Cuban regime have denied reports that they are supporting Syrian dictator Bashir al-Assad with troops amid the Syrian Civil War and deemed the information "unfounded."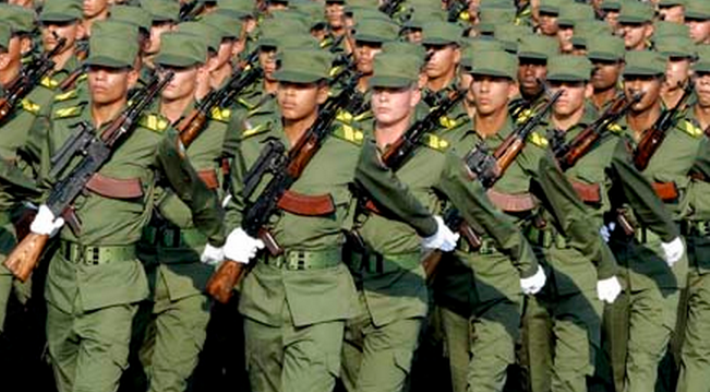 Last week the Miami-based Institute for Cuban and Cuban-American Studies (ICCAS) issued a press release stating a Cuban general was leading a military unit with the goal of supporting Assad's regime and Russian operations in the area.
"The general director for Bilateral Issues of the Cuban Ministry of Foreign Relations, Gerardo Peñalver, denies and categorically rejects irresponsible and unfounded information about the alleged presence of Cuban troops in the Syrian Arab Republic, which has been echoed by the media," a press release by the Cuban Ministry of Foreign Relations notes.
ICCAS Director Jaime Suchlicki told the PanAm Post he "wouldn't expect anything different from Cuba," and he suggested that people wait for further statements from US intelligence or the secretary of defense.
"If Cuba were to admit to this, then the US government would have to say that this is horrible. They [Cuba] had to refute this," he added.
A Pentagon, high-ranking, unnamed source reportedly confirmed the allegations, according to Fox News.
However, on Thursday, October 15, one day after the Fox News report, White House Press Secretary Josh Earnest said the US government didn't have any evidence on the reliability of the reports.
Cuba and the United States resumed their diplomatic relations on December 15, 2014, after more than half a century of hostile relations.
The ICCAS declaration released last week also notes that during the 1970s  Fidel Castro sent "several hundred thousand troops to Angola and other African countries, while the Soviets provided weapons to support African leaders attempting to gain power in their countries."