The nation's highway fund is running out of money. This is not news to readers of the DC Leviathan, but the case remains that transportation funding is still one of the nation's most pressing issues.
Faced with a looming legislative deadline, representatives on the House Transportation and Infrastructure Committee have introduced the Surface Transportation Reauthorization and Reform Act of 2015, or STRR Act.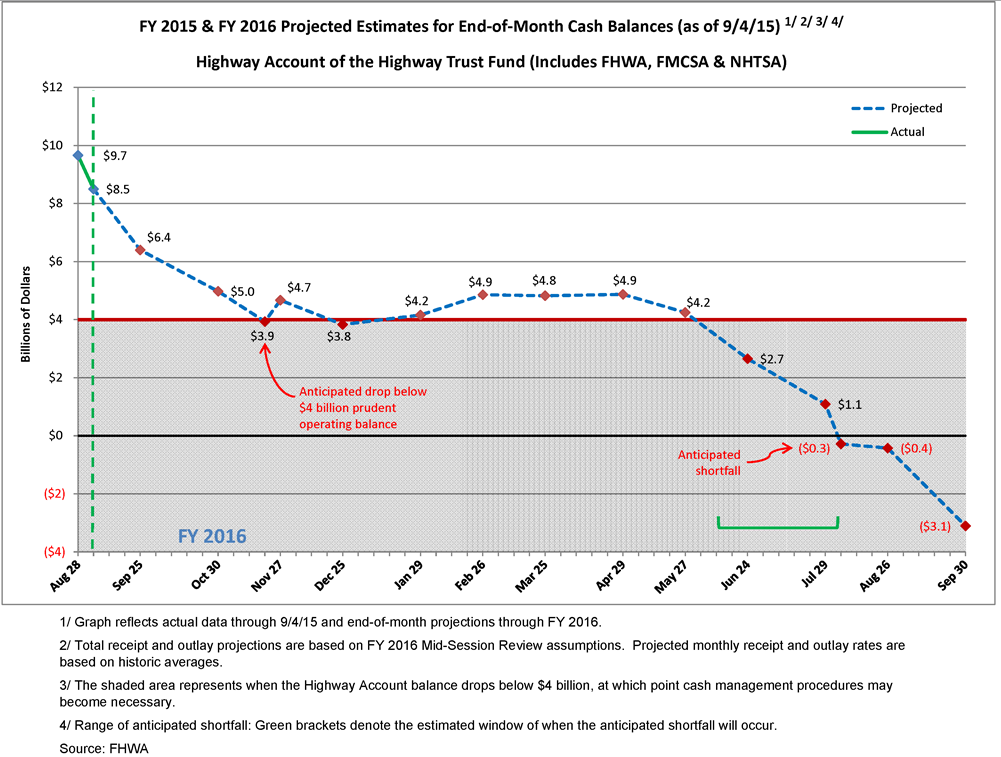 The bill proposes about US$16 billion less spending over six years than its Senate counterpart, and includes a number of welcome regulatory reforms. A few of these will remove layers of red tape which slow the building of new transportation projects.
Most notably, the bill includes reorganizing six different Department of Transportation (DoT) offices, while creating a new office to facilitate and coordinate project planning with state, local, and private-sector groups. The reform would also revamp truck and bus safety oversight, which would prove to be welcome administrative relief for the industry.
Importantly, it would also convert the $10 billion Surface Transportation Program into a block grant to states, which would add a welcome dose of federalism to the bill.
Yet both the biggest benefits, and the biggest problems of the bill, have to do with public-private partnerships (P3s) in surface infrastructure. The bill's authors clearly have a vision of the direction infrastructure policy is going. They note that advances in technology are both the best hope for decreasing the number of traffic fatalities and for using transportation funding judiciously.
Self-driving cars are certainly one component, although the rules in the bill do not signal particularly notable change to the status quo. The laws now are not particularly burdensome to such automotive innovators, although they certainly are a burden in some respects. It is on tolling and private-infrastructure investment where the law lags far behind the potential market in infrastructure goods.
A regular theme is the promotion of innovative private-infrastructure investment. The bill would create the National Surface Transportation and Innovative Finance Bureau, whose task would be to promote best practices in such finance. With federal funding growing tighter by the year, it only makes sense to bring the private sector into projects on a more regular basis than today.
States are far ahead of the federal government in moving toward more private-infrastructure provision. Every month, new proposals seem to proliferate. In recent months, we have seen projects from California to Massachusetts to Texas prepare to use private infrastructure revenue for highway and bridge projects.
Pennsylvania recently posted an open offer for bids on new P3 infrastructure projects. There are many examples of successful P3 highway projects in the states, and the number grows each and every month.
This differs at the federal level. Marc Scribner of the Competitive Enterprise Institute noted the glaring failure to include the expansion of rules allowing states to toll segments of the interstate highway system. Currently, there are three slots open for states to participate in a highway-tolling pilot program, held by Missouri, North Carolina, and Virginia.
Transportation-policy types have long asked for the program to be expanded to a larger number of states, if not allowed nationwide. This would be a first step in allowing eventual rebuilding and expansion of the aging interstate system using private, toll-financed dollars. Given the bill's emphasis on transportation-finance innovation, the omission of this reform is glaring, to say the least.
The bill also includes a number of provisions whose benefits are rather dubious. It includes workforce-training programs, which are usually pretty useless. It ups the domestic-content requirements for new rail cars, making public-transportation provision more expensive.
As Scribner notes, it lowers the cost threshold for federal funds on some projects to the point where localities could use federal dollars to pay for pet projects. All of these are real negatives, with real costs, that the bill includes.
While the bill is far from ideal, the STRR Act does improve upon the status quo in a number of areas. I've mentioned some of the highlights here, but the minor changes in the bill do make it a bit better, including consideration of things like private, intercity bus service to transportation decision-making, and slight cuts in subsidies for recreational users of transportation infrastructure, such as bicyclists.
Moreover, unlike its Senate counterpart and the president's transportation proposal, it does indeed make some real cuts to transportation spending and bureaucratic red tape.
Highway bills have historically been more vehicles for graft and waste, but this one, at least, ain't half bad.