EspañolTwo years after the diplomatic incident that led to frozen relations between Brazil and Bolivia, the government of Dilma Rousseff has granted former Bolivian Senator Roger Pinto Molina political asylum.
On Monday, August 17, Brazil's National Committee for Refugees (CONARE) recognized Pinto Molina as a political refugee and will allow the former senator to receive National Alien Registration.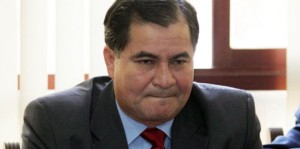 In 2012, Pinto Molina sought and secured refuge in the Brazilian embassy in La Paz, Bolivia, after having made allegations of corruption against the Evo Morales administration.
The Bolivian government retaliated by launching several lawsuits against him for embezzlement. In 2013, he arrived in Brazil, where he remains, after a more than 1,600-kilometer journey in Eduardo Saboia's car. Saboia, who at the time was the Brazilian embassy's charge d'affaires, set out on this expedition without authorization from the Brazilian Ministry of Foreign Affairs.
[adrotate group="7″]
Molina's arrival in Brazil resulted in the simultaneous withdrawal of ambassadors from both countries and frozen diplomatic relations.
On April 10, Brazil's Foreign Ministry announced the conclusion of the disciplinary proceedings against Saboia and sanctioned the diplomat with a 20-day suspension from office. The announcement came on the same day that Renan Calheiros, the president of Brazil's Congress, requested that Saboia work in the Senate's Foreign Affairs Committee.
On Thursday, August 13, the committee proposed Raymundo Santos Rocha head a potential diplomatic mission in Bolivia. If accepted by La Paz, this would bring an end to the frozen diplomatic relations of the past two years.
Sources: O Globo, Los Tiempos, Reaconaria.org.