EspañolPolitical repression in Cuba shows no signs of slowing down, despite the regime's motions towards the United States. In what has become a Sunday pastime, on August 9 the Cuban police arrested 90 protesters in Havana, as they protested the re-opening of the US embassy in the island's capital.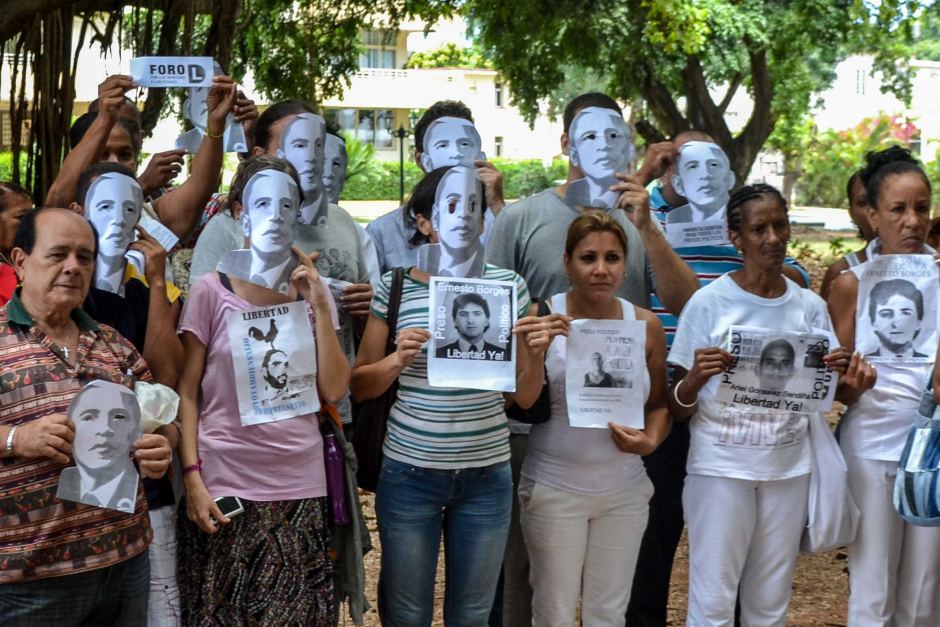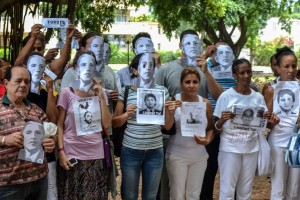 Around 2 p.m. local time, police and pro-regime supporters confronted the group of dissidents demonstrating steps away from the Santa Rita church in Miramar neighborhood.
The protesters, 50 of whom belonged to the opposition movement Ladies in White, claimed the US government had emboldened the Castro regime's recent crackdown on dissidents —many of them wore masks with the image of Barack Obama.
"What is happening is his fault," said former political prisoner Ángel Moya before being detained. "The Cuban government has grown even bolder. That's why we have this mask on. Because it's his fault."
Aware that their meeting would lead to a certain detention, Moya told the other dissidents that they should not oppose the arrests.
Shortly after being apprehended, four buses, three police cars, and an ambulance transferred the group to the east of Havana. Typically, the Cuban government releases protesters a few hours after their arrest, according to an article by El Financiero.
When the rest of protesters began to leave, pro-regime activists chanted "down with the pack of worms!"
The most recent attack on dissident voices in Cuba comes ahead of the visit of US Secretary of State John Kerry. On August 14, Kerry will inaugurate the first US embassy in Cuba in 54 years, a cornerstone of the Obama administration's foreign policy.
Berta Soler, leader of the opposition movement Ladies in White, told AFP that Washington "should impose on the Cuban government some demands so that it stops violating human rights."
Solar also stressed that Kerry should meet with the opposition and pressure Havana to respect freedom of assembly and freedom of speech in the country.
Officials formalized the US-Cuba agreement to restore diplomatic relations and bury Cold War tensions formalized on July 20, after five months of negotiation between Obama and President Raúl Castro. This ended more than half a century of Cuban isolation from the United States.
Sources: El Nuevo Herald, Yahoo News.