Canadian Prime Minister Stephen Harper has announced plans to impose a travel ban on territories controlled by terrorist organizations if reelected to office. Harper made the announcement at a campaign event in Ottawa on Sunday, August 9.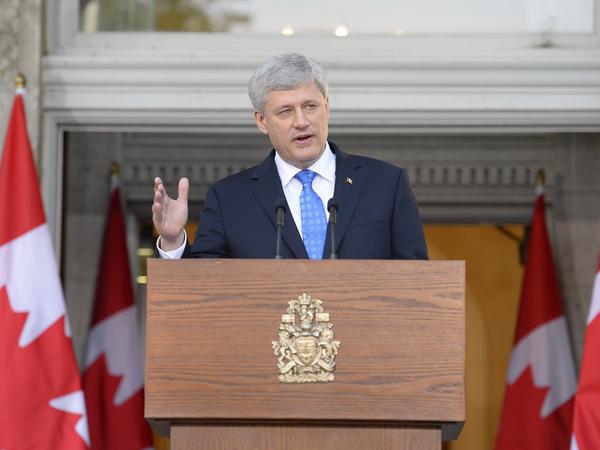 While it is already illegal to leave Canada with the intent to take part in terrorist activities, the new policy would go further by criminalizing the act of travel to specific countries or designated areas.
"There is absolutely no right in this country to travel to an area under the governance of terrorists. That is not a human right," Harper said, emphasizing that Canadians who join jihadist causes overseas could threaten citizen security upon their return.
Harper noted that certain exceptions to the travel ban would be made for aid workers, journalists, and diplomats.
Sukanya Pillay, the executive director and general counsel for the Canadian Civil Liberties Association, told the Globe and Mail that the travel ban would raise serious concerns for civil liberties and mobility rights.
"Some groups or ethnicities will be disproportionately affected, as well as activists, academics, families, researchers, filmmakers, or a host of others whose work may take them to conflict zones," Pillay said.
Liberal Party leader Justin Trudeau denounced Harper's measure as a scheme to distract voters from the country's economic issues.
"Canada is a country that protects people's rights and any time a government wants to limit those rights, it needs to answer a lot more questions than Mr. Harper actually answered this morning," Trudeau said.
New Democratic Party leader Thomas Mulcair joined Trudeau in his criticism of the policy proposal, adding that it would not have any "concrete effect" on stopping the radicalization of Canadians, since many travel through other countries to get to terrorist hotspots.
Canada is currently part of a US-led coalition to conduct air strikes over the Islamic State's self-declared caliphate in several regions of Syria and Iraq.
Sources: Globe and Mail, Guardian.