EspañolWorkers at Venezuela's largest food-production firm Polar launched a major production drive this week in order to keep their jobs, dubbed #PlanGarra in social media.
The initiative, also accompanied by an online campaign, is also designed by workers as a response to alleged government plans to expropriate the company.
The Polar group of companies is led by respected business magnate Lorenzo Mendoza, and is Venezuela's principal producer of foodstuffs, beer, and wine. It's flagship brand of maize flour, P.A.N., is known for its world-class quality.
In recent years, the firm has received constant threats from the Venezuelan government, which accuses it of "speculation" and of conspiring against the government. Yet despite a severe lack of currency reserves, Polar has largely maintained production levels.
As a result, its workers (numbering over 30,000) have used the unofficial Twitter account @todossomospolar (We're all Polar) to express their discontent with threats by Venezuelan President Nicolás Maduro.
According to recent Tweets, Plan Garra is currently in its "first phase."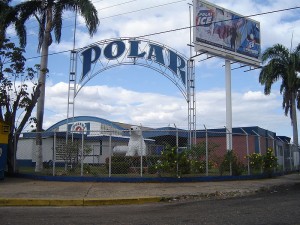 Polar employees fear that a so-called economic about-face announced by Maduro could include the expropriation of the firm.
During a televised and radio-broadcast speech in February, the Venezuelan president called on all business leaders to "abandon now all the mechanisms of economic war; the fatherland needs you to work for her."
Maduro further alluded to an unnamed business leader as "long-haired," a reference most Venezuelans took to mean Mendoza, saying that "he must decide to work for the country or to leave."