EspañolThe inflation rate in Brazil has reached a new peak, increasing far more than experts previously anticipated. In February, the consumer price index increased 1.2 percent, reaching an annual rate of 7.7 percent, according to the Brazilian Institute of Geography and Statistics (IBGE).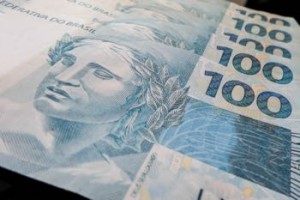 The hike in prices was focused mainly in the gasoline, electricity, and education sectors.
The annual inflation rate measured in February marks the highest rate since May 2005, and is well above the 4.5 percent target set by the Brazilian Central Bank.
Despite raising interest rates to restrain inflation, efforts by the Central Bank have proved ineffective. On Wednesday, March 4, the Central Bank raised interest rates by 0.5 percent to 12.75 percent and said it will do "whatever it takes" to achieve its inflation target in 2016.
The announcement was made the same week that the Brazilian real continued its decline against the US dollar. On Wednesday, the Brazilian currency experienced a 2.4 percent loss, and for the first time since 2004 crossed the R$3 per US dollar mark. Since the beginning of 2015, the US currency has increased by 12 percent against the real. Friday, March 6, marked the fifth consecutive day of the real's weakening, trading at R$3.06 per dollar.
Concerns over the South American nation's economy emerged after President Dilma Rousseff failed to pass two executive actions: an increase in payroll taxes, and a budget austerity plan.
"This is very serious for Rousseff," said political analyst Gabriel Petrus of Brasilia-based consultancy company Barral M Jorge Associates. "It looks as if there is no political stability on top of the economic crisis."
A scandal involving the state-run oil company Petrobras erupted in 2014. The investigation into an alleged kickbacks and bribery scheme involves several politicians from the president's Workers' Party.
Source: Reuters.