EspañolOngoing investigations into the corruption scandal involving Brazilian state-run oil company Petrobras have centered in on President Dilma Rousseff and her Workers' Party (PT), with prosecutors questioning a senior PT official.
Police arrested PT treasurer Joao Vaccari Neto in a raid on his home on February 5. After three hours of questioning, Neto was released without charge.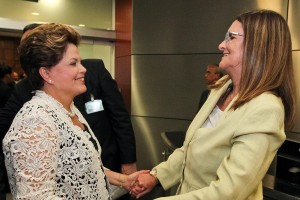 Pedro Barusco, director of Petrobras' Service Management division between 2003 and 2012, allegedly funneled between US$150 million to $200 million to the PT. At least US$50 million of that money passed directly through Neto's hands, according to Sao Paulo daily O Globo,
Barusco previously testified to the wrongdoing before prosecutors in November 2014, the Federal Justice Court of Paraná revealed on February 5.
Barusco's newly released testimony has ushered in a new phase of Operation Lava Jato (Car Wash), including prosecutors issuing 40 warrants to search the homes of suspects, and raiding 26 businesses, the majority of which proved to be fronts for the kickbacks.
The investigation, so far conducted in the Brazilian states of Río de Janeiro, Sao Paulo, Santa Catarina, and Bahía, has now extended to BR Distribution, a Petrobras subsidiary that manages 7,500 gas stations across Brazil.
Barusco's testimony revealed direct involvement of the recently dismissed Petrobras president María Das Gracas Foster. Foster previously served as the oil company's Director of Gas and Energy.
Rousseff herself was chairman of the Petrobras board between 2003 and 2010, the same period of time under investigation. The attorney of Néstor Cerveró, a former director of Petrobras who has been in detention since December, requested that she testify on his behalf, although Rousseff is yet to be called as a witness.
On Friday, February 6, Rousseff announced that state-owned Banco do Brasil CEO Aldemir Bendine was to replace Foster. The Brazilian government has a majority voting share in both Petrobras and Banco do Brasil.