EspañolThe trial against Venezuelan opposition leader Leopoldo Lopéz, who has been jailed in a military prison for almost a year, will continue despite Lopéz's absence after a contempt of court ruling on Tuesday, January 13.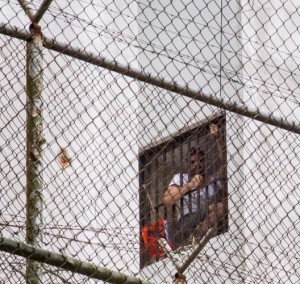 The Venezuelan government has accused Lopéz of inciting violence during anti-government protests in Caracas in February 2014.
In November, and after a month and a half of delays, Judge Susana Barriero ignored the request from the UN Working Group on Arbitrary Detention and refused to release López and other political prisoners. The Popular Will leader has tried, unsuccessfully, to appeal the judge's decision before a court of criminal appeals.
On November 18, Lopéz stated he would no longer participate in the trial in protest, and has not been present during the last seven scheduled court hearings.
The court has argued that the law does not permit Lopéz to suspend his presence in court or the trial.
Before the last hearing, Lopéz's lawyer, Juan Carlos Gutiérrez, denounced violations in the legal process against the Venezuelan opposition leader. "If we must speak about contempt and defiance, we must say there is contempt and defiance on the part of the competent authorities to protect due process and provide a speedy trial," said Gutiérrez.
Leopoldo López has denounced mistreatment and human-rights violations during his stay at the military prison in Ramo Verde. Leaders from all over the world have shown their support for López and demanded that the government of Nicolás Maduro free him, along with other political prisoners who have been imprisoned for almost a year.
Sources: El estímulo, Martí Noticias, Voz de América.