Español A group of federal tax bureau agents and 100 police officers raided the downtown Buenos Aires offices of British bank HSBC on Wednesday, January 7. The Argentinean government is investigating the bank over alleged tax evasion and money laundering.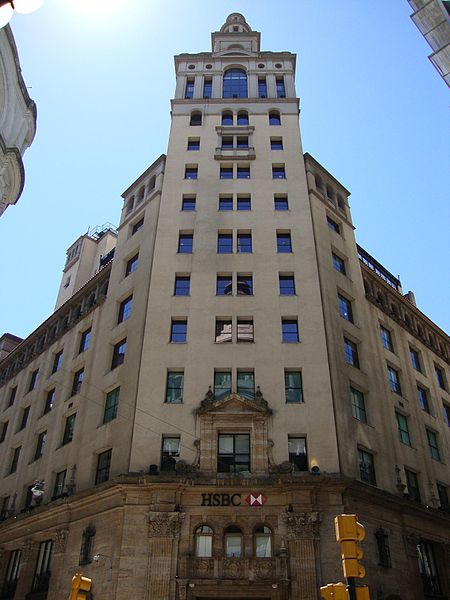 In a statement to the press, the bank confirmed it delivered "court authorities the documents that are available and is in the process of additional steps," while vehemently denying the accusations. "We are committed to Argentina, one of our priority markets, and we will continue to contribute to the country's economic development," reads the statement.
In November 2014, Argentina's tax agency, the Federal Administration of Public Revenue (AFIP), charged HSBC for allegedly helping roughly 4,000 nationals evade taxes, placing their money in secret Swiss bank accounts.
At the time, Ricardo Echegaray, head of AFIP, described the bank as the provider of a "tax evasion scheme." He described the bank's management as "actively helping Argentinean taxpayers to avoid paying their [fiscal] obligations."
HSBC responded by stating they "emphatically reject (the charges) of participation in any illicit association, including any organization allowing the transfer of capital in order to evade taxes."
In September, the Argentinean government obtained, via its French counterpart, a list of 4,040 individuals with secret Swiss bank accounts and alleged tax evaders, after a former HSBC employee leaked the account information of thousands of customers around the world.
Since then, the Argentinean tax collection authority has demanded court orders requiring internet service providers to hand over the browsing history of Argentinean nationals with Swiss bank accounts.
AFIP estimates that over US$3 billion in tax revenue has been lost due to the bank's financial maneuvers.
This is not the first time HSBC has been the target of an Argentinean police investigation. In August, authorities raided the bank in a separate tax evasion and money-laundering investigation.
Sources: Télam, El Cronista.