Español On Monday, the Venezuelan government announced it will shut down its borders with Guyana and Brazil after dark in an attempt to reduce the illegal smuggling of oil and food. The border closure, which until now only affected vehicles crossing, will now also apply to people crossing on foot. This latest measure follows President Nicolas Maduro's decision to close off its border with Colombia in August.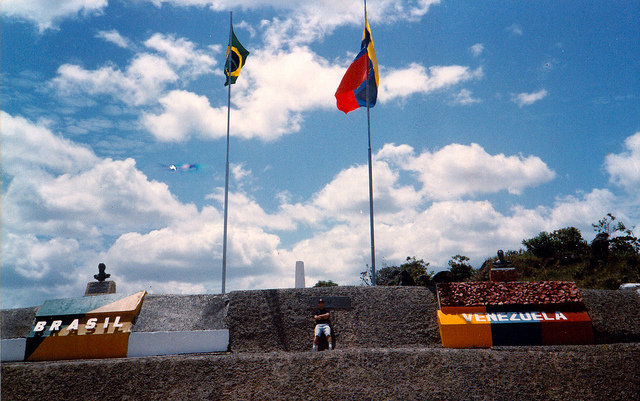 The new rule will "restrict border movement of people, by land, air, and water, and vehicles during the hours of 10:00 p.m. to 5:00 a.m." in order to "protect the inviolability of borders, combat smuggling, and prevent the activities of people who might pose security threats," reads the document issued by the Defense and Interior ministries.
Since the closing of the Colombian border, authorities have detained over 1,000 people for smuggling-related offenses, and have seized thousands of tons of food and oil, according to Venezuelan Attorney General Luisa Ortega Díaz.
Contraband has become a serious problem in Venezuela, as smugglers looking for quick profit buy subsidized products and resell them at higher prices on the Colombian side of the border.
The Colombian government has expressed discontent with the decision, and called the move a "unilateral" decision by the Venezuelan government.
Colombian business leader Carlos Luna, chairman of the Chamber of Commerce of Cúcuta, said the new policy is not the best way to deal with a border region already facing economic hardships.
Jairo Gómez, a Colombian union leader, called the regulation an "evil" attack by Venezuelan authorities. According to Gómez, the policy has caused traffic at the Colombian-Venezuelan border to decrease from 450 trucks per day to only four.
The Chavista regime says oil smuggling costs the state about US$2.2 billion per year, and food smuggling over $5 billion. Maduro has claimed businessmen have tried to harm the country's economy by waging an "economic war" against his government.
Sources: Portafolio, Infobae.