EspañolOn Tuesday, Mexican federal police arrested Iguala Mayor José Luis Abarca, and his wife Maria de los Ángeles Pineda, after over 40 days on the run. Both are suspected of being the criminal masterminds behind the disappearance of 43 Mexican students in late September.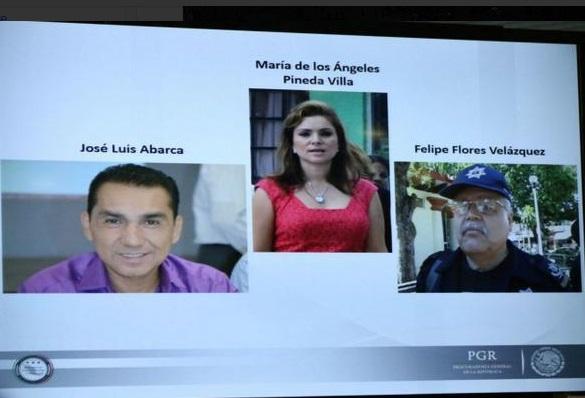 Authorities found the couple in a rented house in the Mexican capital, and have charged them with homicide, attempted homicide, and forced disappearance. Mexican officials believe the couple ordered local police to confront the student activists from the Raúl Isidro Burgos Rural Teachers College of Ayotzinapa on September 26.
Iguala police killed six people in the attack, including three students, and several dozen students remain missing.
Federal Police Spokesman José Ramón Salinas announced news of the capture via Twitter early Tuesday morning.
Confirmada la detención en el DF por Policía Federal de José Luis Abarca y esposa.

— José Ramón Salinas (@joserra_salinas) November 4, 2014
We have confirmed Federal Police have arrested José Luis Abarca and his wife in the Mexico City.
Mexico's Center for Research and National Security (CISEN), the country's primary intelligence agency, orchestrated the raid that was then carried out by an elite squad of federal police officers. Agents captured the couple without incident, who were then moved to the Attorney General's office to be interrogated.
Abarca and Pineda are both allegedly connected to organized crime in Mexico. According to an investigation by Proceso, Pineda's brothers founded the Guerrero Unidos cartel sometime between 2000 and 2002. On October 6, Guerrero Unidos members admitted having collaborated with local police in the murder of 17 of the 43 missing students.
On October 22, Attorney General Jesús Murillo Karam said Abarca and his wife were the "possible masterminds" behind the attack.
So far, over 50 people have been detained in relation to this case, including several police officers from Iguala and the neighboring town of Cocula, as well as the alleged leader of the Guerrors Unidos, Sidronio Casarrubias.
Sources: El Universal, EFE.