In an attempt to improve government efficiency, Venezuelan President Nicolás Maduro announced plans on Monday to create a Central Office of Public Servants to reorganize government agencies and review the number of workers on government payroll.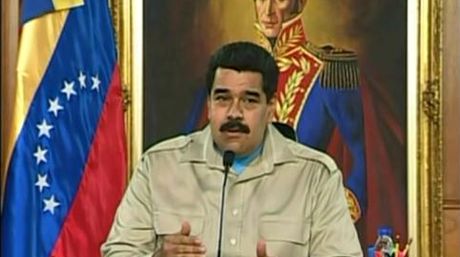 Maduro said the goal of the office is to determine a "fair and necessary" size for the state, and maintain "professional, well-prepared public service at all levels of government."
"Half of the members of this office will be appointed by the government, and the other half will be chosen by assemblies of workers," explained Maduro.
At one time, Venezuela held the record for the highest number of government ministries in the world, with 33 ministries and 107 vice ministries, including the Ministry for Maximum Happiness, Vice Ministry for Social Networks, and Vice Ministry for Educational Communities and the Unity with the People.
In September, Maduro closed down six ministries, announcing a "new phase of the revolution," and made other significant changes to his cabinet.
In 1999, when the late Hugo Chávez was elected president, Venezuela had only 19 ministries.
Between 2002 and 2012, the number of government employees doubled from 1.3 million to 2.4 million, as the state hired approximately 319 new workers every day.
Maduro appointed Vice President Jorge Arreaza and Labor and Social Security Minister Jesús Martínez to head the new office. "The public servants must serve with love, with love for the people, and with kindness in an honest and transparent way," said Maduro.
On Monday, Maduro also created the National Commission on Economic Intelligence, which will be tasked with investigating economic rimes, such as hoarding, smuggling, and price increases.
Sources: El Mundo, Globovisión.