EspañolAfter the fall of Sinaloa cartel leader Joaquin "El Chapo" Guzman in February, the northwestern state of Sinaloa, Mexico has seen an increase of violence in the region.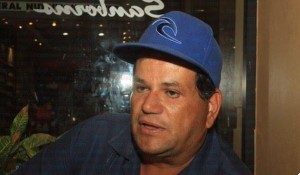 On Saturday, two armed men walked into a radio station owned by local newspaper El Sol de Mazatlán and killed activist and radio host Atilano Román Tirado, while he broadcast live on air. The attack took place around 10:40 a.m. local time, and Tirado was pronounced dead minutes after arriving to an area hospital.
Tirado led a group of farm families called the Displaced Persons of Picachos, who sought compensation for flooding damages caused by dam construction in 2006.
Tirado's murder occurred one day after the disappearance of Mexican journalist Jesús Antonio Gamboa Urías, director of the political magazine Nueva Prensa. Gamboa's family has said he was last seen on Friday, October 10, at a local business owned by his brother. "He was there for a good while, but we haven't seen him since he left," said one of his close friends.
"We have looked in places that he more or less frequents, and yesterday we went looking with the police in different places. We are still here desperate and without news," said family members.
The Committee to Protect Journalists reports that 75 journalists and media workers have been murdered in Mexico since 1992.